Girgit: Nakul Roshan Sahdev, Taniya Kalrra And Trupti Khamkar-Starrer Explores The Extreme Dark Side Of Human Psyche In Relationships
The latest thriller Girgit, now streaming on MX Gold, is one to watch out for.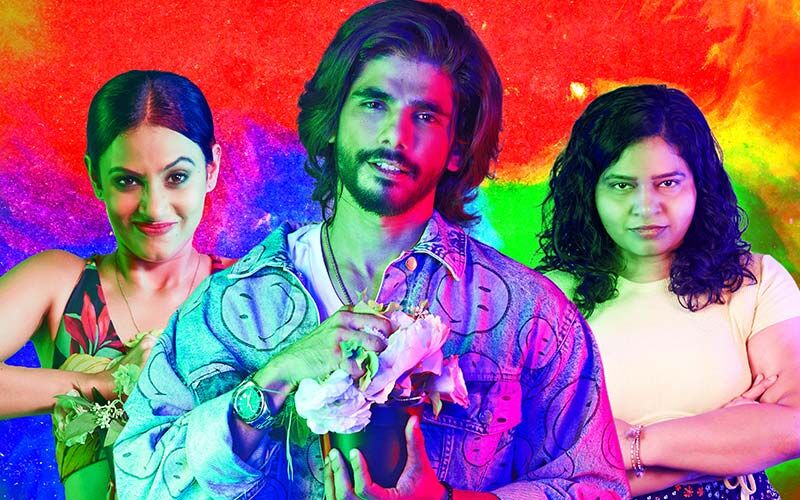 Girgit has been in the news ever since its quirky trailer and posters were announced, with fans eagerly waiting to know more about this obsession thriller. It is a seven-part series that revolves around the murder investigation of a dysfunctional relationship that only gets more and more complicated as the case progresses. It perfectly showcases how and to what extent a person in love can go to, to get what they want. Through the characters in the series, it highlights how each person is flawed and that no one is really who they seem to be and just like a Girgit (chameleon) – the person can change colours, flip sides or even betray someone when life throws them into the game of survival.
The series throws light on the dark side of the human psyche in relationships and what viewers can expect is a sassy, wickedly funny, and obsession thriller like no other. Directed by Santosh Shetty, the series stars Nakul Roshan Sahdev in the role of Ranbir, Trupti Khamkar plays Mahi and Taniya Kalrra will be seen as Shamoli in the series.
Girgit is now available to stream on MX Gold (the subscription VOD service of MX Player), for less than Re 1/day and it has also received a great response. It perfectly entails what happens when your love becomes an obsession.
Watch the trailer here:
The series, which is garnering positive feedback, also features Aleksandar Illic, Ashmita Jaggi, Samar Vermani, Shahwar Ali and Ashish Tyagi, among others, in pivotal roles.
Viewers can now update their MX Player app and subscribe to MX Gold for less than Re 1/day to stream all episodes of this riveting web series.