Good News Amid Coronavirus Lockdown: Bonus Tiger King Episode To Be Dropped On Netflix
Justin Turner, who is an American professional baseball third baseman for the Los Angeles Dodgers of Major League Baseball, took to his twitter account and announced that Netflix may bring a bonus Tiger King episode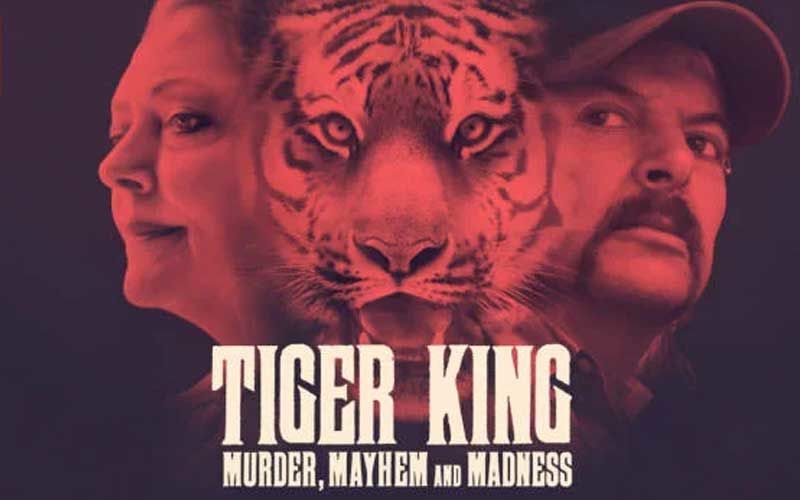 Tiger King is one true crime docuseries that has received immense love from the audience on Netflix. Tiger King is an exploration of big cat breeding and its bizarre underworld, populated by eccentric characters. This crime docuseries was released on March 20, 2020, and has 7 episodes in totality. The fans and viewers are glued to this super hit series till the last episode. But now, here comes a great piece of news for all the lovers of Tiger King. Netflix has decided to give a bonus episode of the show. Yes, you heard it right!
Justin Turner, who is an American professional baseball third baseman for the Los Angeles Dodgers of Major League Baseball, took to his twitter account and made an announcement by tweeting a video of Jeff (owner of the zoo) and his wife Lauren. He captioned the video, " So our friend @christie_dish listened to the podcast, @HoldingKourt and after last week's episode decided to send us this!!! BREAKING NEWS FOLKS There will be 1 more episode of #TigerKing on@Netflix"
Well, this tweet has grabbed maximum eyeballs from Twitterati and definitely got a smile on all the fans of Tiger King. In the video, Jeff Lowe said, "Netflix is adding one more episode. It will be on next week. They're filming here tomorrow." Many Hollywood celebrities are in awe of this crime docuseries and loving every bit of it. Vardi B even rolled out an idea of starting Go Fund Me to help release Joe Exotic, and many actors have given their names on Twitter to play the character.
Images Source: instagram/netlfix