Grahan Actress Zoya Hussain: 'I Think It's So Stupid If You Confine Yourself To Only One Industry In Today's Time' - EXCLUSIVE
Grahan actress Zoya Hussain opens up on the show, her prep for it, her plans to delve in the regional cinema and more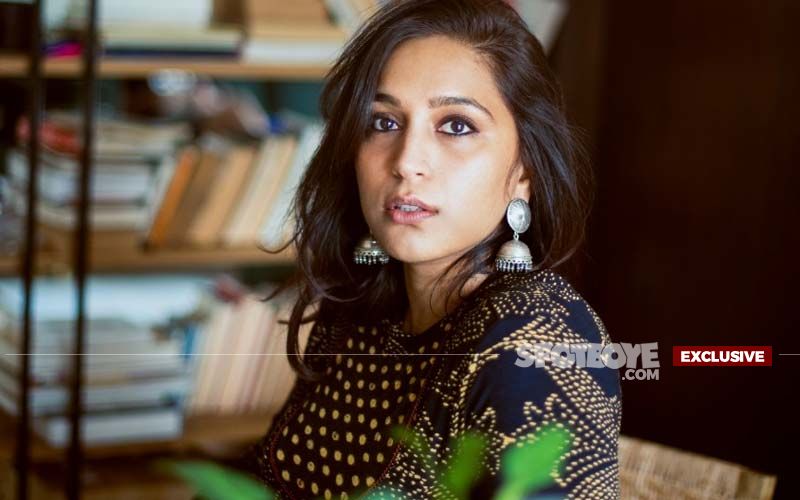 Zoya Hussain made an impressive debut in 2017 with Anurag Kashyap's Mukkabaaz as a mute girl opposite Vineet Kumar Singh, and recently she garnered appreciation for her portrayal of Amrita, an IPS officer in the Disney+ Hotstar show Grahan.
In an exclusive chat with SpotboyE.com, the actress gets candid about the show, her prep for it, her career in South and more. Read excerpts from the interview:
Zoya, Grahan has created all the right buzz around it. How has it been dealing with the response to the show?
The response has been overwhelming and it feels really nice. It's such a solemn time in the world in general and it's a bittersweet feeling when something good happens to you. And maybe that is why the team didn't go all out in promotions. But people have been really kind and we all have got so many amazing messages in response to the show.
How was your experience of playing an IPS officer in the show?
My main endeavour was to make Amrita seem like a real person and not just a caricature of what we think about female police officers. Of course, I am a feminist who believes in equality but I also believe that for something to become normal, we should be normal about it. If you keep underlining things, everyone gets a bit irritated. And if you just show that to people, people do connect to it. On a very basic level, without having labels, everyone believes in equality and this show does that.
A lot of my references were actual IPS officers and women in the services. To get that far and hold that position in a male dominated world is a tough business. Yet when I saw a lot of their interviews, they were so charming, beautiful and charismatic and still strong. It was very inspiring. Due to the pandemic, I couldn't meet anyone in person but seeing these interviews really helped me.
I just kept in kind that yes, she is an officer and we should be mindful of not being frivolous with her portrayal, but she is also a daughter, a girlfriend, she has been lost in life and she has just turned 30 and doesn't know what decisions to make. I also wanted those elements to come out as you are with her for eight episodes and are rooting for her.
So, how did you prep for the role, physically and mentally?
We had an amazing workshop coordinator, Puja Swarup, so she, Ranjan and I worked on it together. When such officers walk into a room, they command it. Even if they are quiet, you are a bit intimidated and fascinated by them. At home she can be whatever, but at work she had to have a persona. Physically I may not look like an IPS officer, but I wanted to make her believable.
It's exciting to read dramatic scenes as you feel you get to explore a lot, but here she is an IPS officer, so it had to be restrained. She cannot just get carried away and that was really interesting.
Our industry has given some iconic police men and women characters, but they are usually shown as rogue who like to take law into their own hands. Did you take inspiration from any on screen officer for your portrayal?
I have obviously seen a lot of actors play a police officer before, so it was obviously there in my subconscious, but I did not want to be directly influenced by it. Me, Ranjan and Puja wanted Amrita to be her own person and have her own identity. Even the context here is different. And sometimes the reference isn't direct and from one person only, sometimes it's a combination of things you have seen and that is very exciting for me.
Your film Kaadan was to be released in three languages, including in Hindi as Haathi Mere Saathi. The other two versions have released already but is there any update on when the Hindi version will open?
I do not have any update as such. It was bittersweet as it would have been perfect if all the versions came together but no one can predict anything right now in this current situation.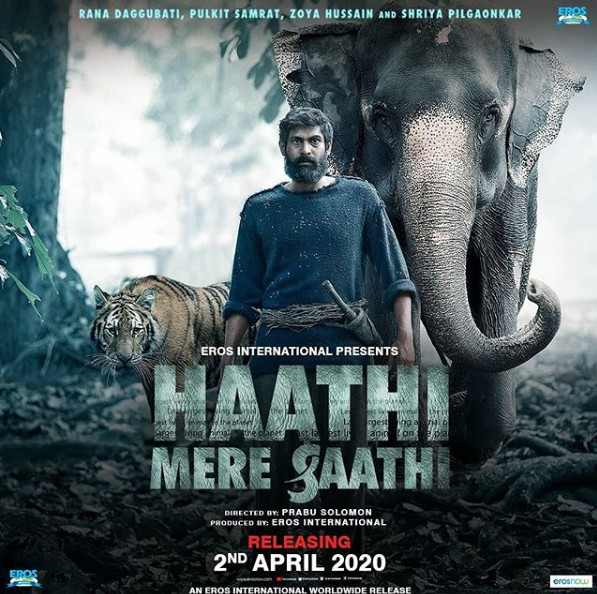 How was it working with Rana Daggubati and Pulkit Samrat in Kaadan and its other two versions?
Most of my work was with Pulkit and Vishnu, and I met Rana and Shriya only on set. It was a really difficult shoot as the whole film was shot in the rainforest and it was intense. Our director, Prabhu sir would find such remote locations that would be really far away that it would take three hours to reach the location. But those drives were stunning as they were in the thick of the rainforest. Our country is really beautiful.
As for my co-actors, it was one of those things that you don't have to be best friends, but having good co-actors can make a huge difference to your day. Pulkit and Vishnu got along so well with each other and me, and we would hang out, have a chat and eat our meals together. Rana was so down to earth and chilled out and we all ate together all the time.
Do you plan to delve more in other languages after your experience with Kaadan?
For sure. I absolutely love so many Bengali movies. I have seen a lot of Malayalam movies and their aesthetics are so beautiful. So, I'd love to explore regional cinema and today they are all getting mixed due to the online platform anyway. OTT has made it accessible and I think it is so stupid if you confine yourself to just one industry.
So, is there any reunion with Anurag Kashyap on cards?
I hope so. He is always working and I would love to do anything with him.
Image source: Instagram/rainaabhishek22/zyhssn/BollywoodGround/youtube/SpotboyE/DisneyPlusHotstarVIP/ Communique PR, Urvi