Gulabo Sitabo Trailer Fan Reaction: Amitabh Bachchan And Ayushmann Khurrana's Film Is A Hit As Meme Factory Swings In Action
Amitabh Bachchan and Ayushmann Khurrana's trailer of Gulabo Sitabo gets lauded by their avid fans in a creative way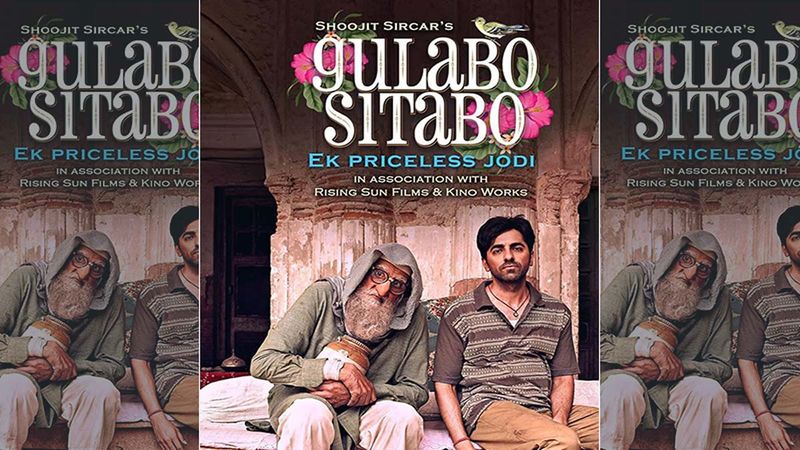 Shoojit Sircar helmed Gulabo Sitabo starring Amitabh Bachchan and Ayushmann Khurrana trailer hitting the internet, got a little breeze of joy midst of COVID-19 lockdown. Initially supposed to be hitting the silver screen, the movie will now be releasing on Amazon Prime Video on June 12. A story of a property owner played by Amitabh Bachchan and his tenant played Ayushmann Khurrana is a light-hearted comedy set in Lucknow, simply capable to cheer up our moods during this lull phase.
As soon as Big B tweeted the trailer, which read, "Miliye Mirza se, jinhe apni haveli se beintehaa pyaar hai!" fans went crazy simply applauding the megastar in their tweets. Netizens in their comments mentioned of this being yet another amazing performance of Big B, which will surely light up your TV screen. Also, this happens to be Big B's first film of his career which has got the direct digital release. Wishing him luck, his fans just can't wait to watch it on June 12, 2020, on the ott platform.
On the other hand, Ayushmann Khurrana who plays the parallel lead in the movie too tweeted, "Miliye Baankey se! Hoshiyaari ki nadi inhi ke yahan se behti hai, " as he shared the trailer. The actor too praised by his fans for his splendid performance in the trailer and assured him that they will be watching the film on its premiere day.
Wow looks interesting. What a transformation specially in lucknavi zabaan. Waiting for 12th june #GulaboSitaboTrailer

— Prabir Bhatt 🇮🇳 (@PrabirBhatt) May 22, 2020
It's gonna be the best film of the year I know it already.

— subham (@andsplatt) May 22, 2020
Ayushmann sir , you always do something out of the box...this is also going to be a really twisty tale !
Eagerly waiting for this beautiful movie !
And background music was too good !! ❤️💫🤘
All the Best sir!
Maine bhi kabhi aapke saath kaam karne ka sapne dekhai ! Very soon!

— Ronit Virwani (@r_virwani03) May 22, 2020
Image Source: Instagram/amitabhbachchan