House Arrest: Ali Fazal, Shriya Pilgaonkar, Jim Sarbh And Barkha Singh Play 'Never Have I Ever'; Have Some Epic Responses - EXCLUSIVE
The star cast of Netflix's film House Arrest recently played the game - Never Have I Ever and there came some hilarious secrets. Ali Fazal, Shriya Pilgaonkar, Jim Sarbh and Barkha Singh had epic responses that will leave you in splits.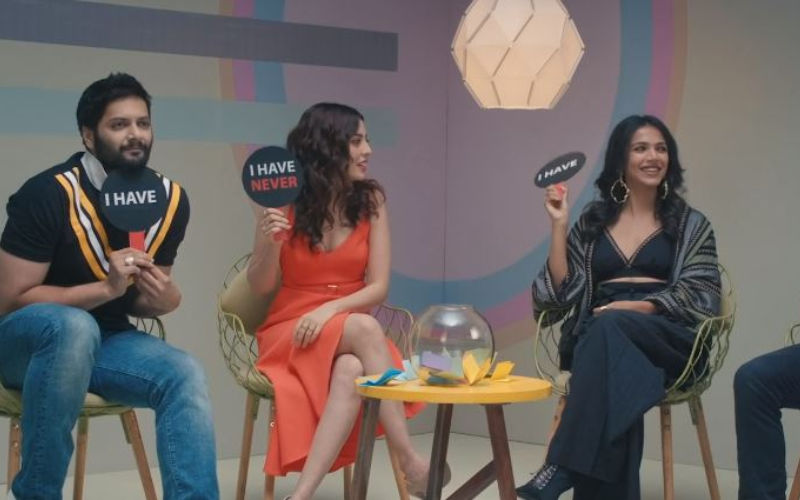 The Star cast of Netflix's film House Arrest is doing everything to create a buzz around it. Ali Fazal, Jim Sarbh, Shriya Pilgaonkar and Barkha Singh are on their toes promoting the drama. Now, we have got our hands on a video that has these four playing the most entertaining game ever - Never Have I Ever. They are posed with some situations and Ali, Jim, Shriya and Barkha have to reveal whether they have done it or not. Trust me, it's damn fun to catch some hilarious secrets of these stars.
In the video, we see all the four with placards that have 'I Have' and 'I Have Never' written on it. Questions that are thrown towards these stars are downright hilarious. From whether they have ever killed a hypothetical person in the family to avoid going out to tagging a wrong location just to show that they are travelling; stars have answered their best. The best is when Ali Fazal reveals that he has once faked being busy to his girlfriend Richa Chaddha just because he was hooked to a show. LOL! Watch the video below:
House Arrest is a story of a man who has locked himself up in his home for almost six months. Ali Fazal is the one who is not in the mood to step out of the house. Jim Sarbh is his friend who tries to get him out of this phase. The twist comes in when a girl played by Barkha Singh leaves a bag with Ali. It opens up and a human being falls out of it.
Image Source: YouTube