JL50 Teaser: Abhay Deol And Pankaj Kapur Give An Intriguing Sneak-Peek At A Mysterious Tale About A Missing Airplane – Video
How can a plane that took off 35 years ago crash in 2020!? Well, that's what JL50, starring Abhay Deol and Pankaj Kapur, is all about. Check out the teaser of this edge-of-the-seat thriller here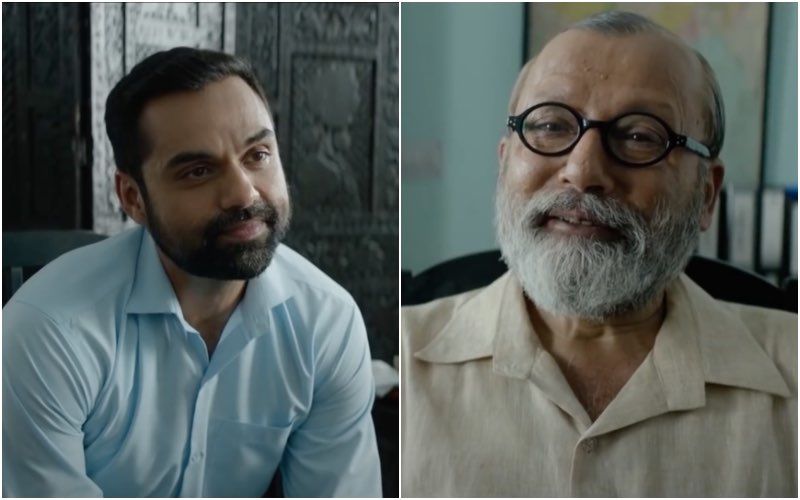 Sony LIV is all set to bring another content-driven story, titled JL50 which is about a missing aeroplane that departed 35 years ago but was found crashed in 2020. Sounds pretty fascinating, right? Well, the new 1 minute and 20 seconds teaser of JL50 starring Abhay Deol and Pankaj Kapur talks about the missing plane and it surely will arouse your curiosity level. The one-line narrative seems enticing and the background and setting of the series raise the intensity level of the thriller a notch higher. The teaser starts off with a bunch of kids playing football and out of the blue, they all saw a huge plane went past them. JL50 is set in West Bengal's Lava.
Further, we see Abhay Deol and Pankaj Kapur's characters talking about the missing plane in one office and by the looks of it, Deol seems to be playing an intelligence officer who is interrogating a potential suspect, portrayed by Kapur. How can a plane that took off 35 years ago crash in 2020!? Well, that's what JL50, starring Abhay Deol and Pankaj Kapoor, is all about. Check out the teaser of this edge-of-the-seat thriller here.
Abhay even shared the teaser on his Instagram handle and got a nice compliment from his brother Bobby Deol who commented, "Looking very very interesting All the best" followed by hug emoticons. Even fans are quite psyched about the show as one fan commented, "OMG OMG It's gonna be very interesting, can't wait to see." While another commented, "Whaaaaaat????? Thats an interesting story." There was another one who is a big fan of Abhay's work as the comment read, "I'm sure it'll be a good one to watch, always been a fan of your work bro."
Image source: YouTube/ SonyLiv