July Recap: 3 Best Shows Of The Month
We're bidding goodbye to July with our top 3 shows of the month. If you need a recap of the month, read on and get watching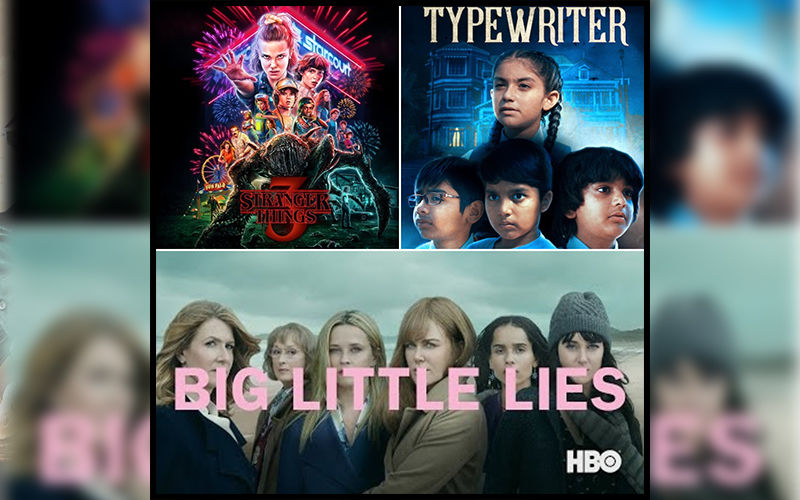 July has been all about some great new shows as well as old shows making a grand comeback. We've caught up with all the shows so that you wouldn't have to and got you our list of the Top 3. So if you are wondering what you missed, start with our guide of what's worth your time. Let's get going.
1.
Stranger Things Season 3 on Netflix
One of the finest shows Netflix has ever produced has been Stranger Things created by the Duffer brothers. This science-fiction show set in the 80s puts a group of kids in the centre who are trying to solve the mysteries haunting their little town. When we meet the kids in Season 3, they are now teenagers. Eleven and Mike's romance is in full bloom and the town is still grappling with the happenings of the Upside Down. Season 3 takes it a notch higher than Season 2 and it's worth every minute of your time.
2.
Big Little Lies Season 2 on Hotstar
If you've watched Season 1 of Big Little Lies, your first thought would be that how could anything top that? Well, guess what? Season 2 just that and more. The already incredible star cast including Nicole Kidman and Reese Witherspoon is joined by the maestro herself, Meryl Streep. Her character is a complex one. She plays a grieving mother who can't accept her husband's murder as an accident. This complex character adds volume to the already layered narrative and Season 2 comes to a stunning finish with a brilliant courtroom sequence.
Director Sujoy Ghosh is a master storyteller and his previous films like Kahaani and Badla are truly a-thrill-a-minute. With Typewriter, his first series, he lives up to his name. Starring Purab Kohli, Palomi Ghosh and a group of talented kids, Typewriter is the horror series India deserves. Set in an abandoned villa which is the hub of supernatural events, the heart of the show is truly the children who play detective to great perfection. Watch it for their innocence as well for a good dose of spine-chilling moments.
We hope you enjoy these shows as much as we did!


Image Source:- www.youtube/netflix/HBO