Just Binge Session With Breathe's Nithya Menen: Lady Opens Up About Her First Meeting With Abhishek Bachchan - EXCLUSIVE
In an exclusive interview with SpotboyE.com, Actress Nithya Menen opens up about her first meeting with co-star Abhishek Bachchan after the trailer release of web series Breathe: Into The Shadows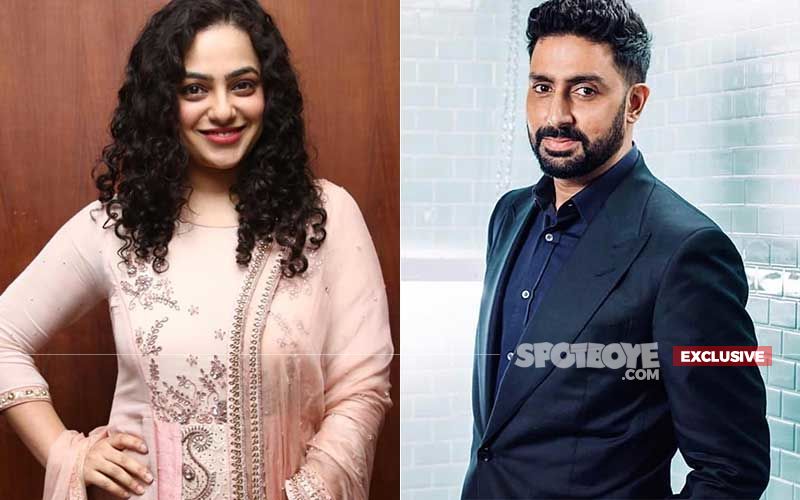 The much-anticipated trailer of Abhishek Bachchan and actress Nithya Menen web series Breathe: Into the Shadows released yesterday. Directed by Mayank Sharma, thw web series also features actor Amit Sadh and Saiyami Kher and revolves around the story of a father in search of his kidnapped daughter. Now, as the series will soon stream on OTT platform Amazon Prime Video, in an exclusive interview with SpotboyE.com's Manish Batavia, Actress Nithya Menen opens up about her first meet with co-star Abhishek Bachchan and lots more.
When questioned about her first meet with actor Abhishek Bachchan, did they discuss work, or some of Amitabh Bachchan's work, actress Nithya Menen said, "I get along with most people like it's a little hard to not get along with me because I am really comfortable with most people and I get them and we start talking and that happened anyway."
Speaking about her first meeting with Breathe co-star Abhishek Bachchan, Nithya Menen said, "I think we met in the office, for a bit of a reading." Talking about it further, the actress continued, "Yeah, for a reading. So we met there and as usual, we got along with and it was a very normal conversation. We did not talk about Senior Bachchan or anything, we had a regular conversation." Watch Nithya Menen talk about Abhishek Bachchan from 9:47 onwards:
Moving on, Nithya Menen also spoke about her Mission Mangal co-stars Akshay Kumar and Vidya Balan. Talking about Abhishek Bachchan, Akshay Kumar and Vidya Balan, Menen said, "One thing I noticed with all these guys whether it's Akshay, or Abhishek or anyone like Vidya, there were all so nice and they don't have any airs, they're just very nice and normal, easy and easy going." She added, "Because I am the new one there, I am a bit new to the whole space, but I never felt like that. They've always made me feel absolutely welcome." Also Read:
Breathe: Into The Shadows Trailer: First Rushes Of Abhishek Bachchan And Nithya Menen Starrer Are Serious And Intriguing
Meanwhile, Nithya Menen and Abhishek Bachcan's web series Breathe: Into The Shadows will stream on Amazon Prime Video from July 10 onwards.
Image source: YouTube