This Weekend Enjoy Social Distancing With These Binge Worthy Amazon Prime Video Original Series
COVID-19 can stop you from going out but it can't stop you from having fun! Here's your pick of the best Amazon Prime Originals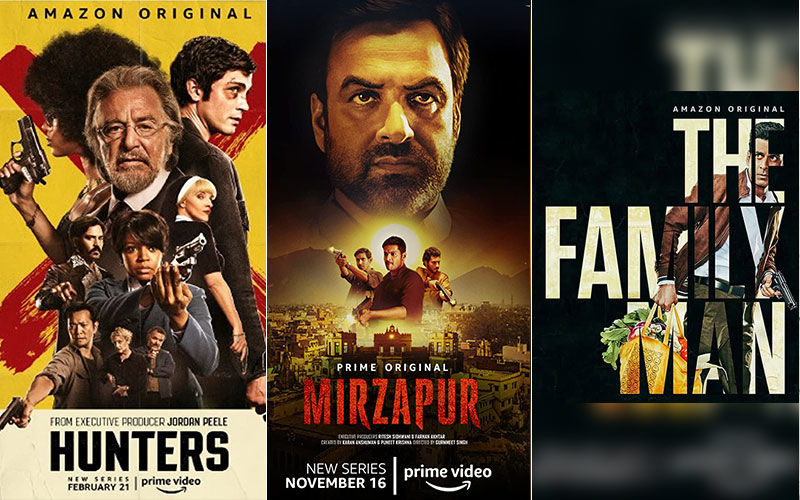 OTT is the thing to do this season with self-quarantines going on. Beat the COVID-19 worries by watching the best Original series on Amazon Prime.
Al Pacino takes you through the story of Nazi hunters discovering hundreds of Nazi officials in 1977 New York City, who are conspiring to create a Fourth Reich in the U.S. Unveil the drama of how the Hunters set out to bring the Nazis to justice.
Manoj Bajpai, Priyamani, Sharad Kelkar, and the cast put a gripping storyline together that builds up to the biggest terror attack on the nation all while the family man, National Intelligence Agency, Agent Srikant tries to balance his family responsibilities with work.
One of the most iconic web series of the Indian entertainment industry, where Pankaj Tripathi as Akhandanand Tripathi makes millions of exporting carpets and becomes the mafia boss of Mirzapur. His son Munna, an unworthy, power-hungry heir, stops at nothing to continue his father's legacy.
John Krasinski portraying Ryan in this Amazon original thriller thrust into a dangerous field assignment for the first time and uncovers a pattern in terrorist communication. Will he save the world from an earth-shattering threat? Watch to find out!
Amazon Studios brings to life love stories inspired by the New York Times,'s popular Modern Love column. The romantic comedy series features a star-studded cast that includes such notable actors as Jane Alexander, Emmy winner Tina Fey, Andy Garcia, Oscar winner Anne Hathaway, Dev Patel, and John Slattery.
Romance, action, thriller, Indian or International? What is your pick for the quarantine season?


Image Source:- Imdb, instagram/huntersonprime/ familymanamazon/yehhaimirzapur/ jackryanamazon