Kaali Peeli Tales Actor Vinay Pathak Shares His Memories Of Mumbai's Famous Kali-Peeli Taxis-EXCLUSIVE
Vinay Pathak, who stars in the anthology Kaali Peeli tales that was released today, shares his memories of the famous Mumbai's kaali-peeli taxis and how they took him on a virtual tour of UP and Bihar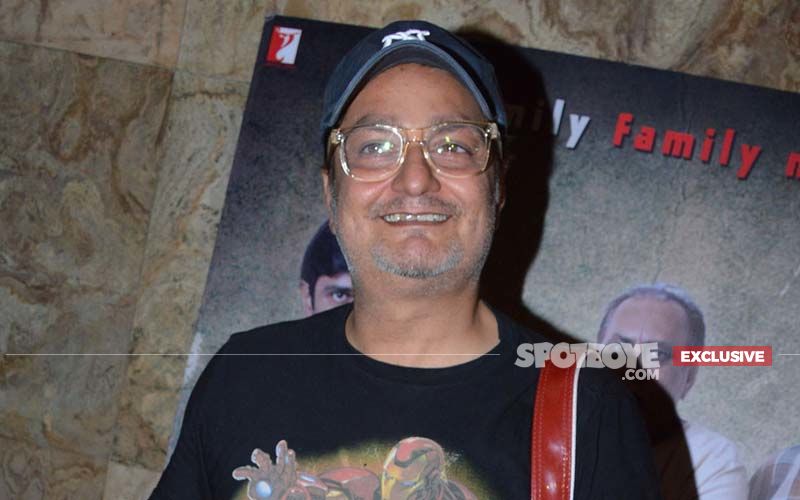 The city of Mumbai is synonymous to the kaali-peeli taxis scooting on the streets. It is like a staple for every Mumbaikar, and every person who has lived there, even for a short while, has had at least one memory of a ride taken in that car. Today, Amazon Mini Tv released an anthology of six stories called Kaali Peeli tales, starring actors like Vinay Pathak, Soni Razdan, Sayani Gupta, Gauahar Khan and Maanvi Gagroo among others.
In a conversation with Vinay, we asked him about his memories with the kaali-peelis and he went down memory lane revisiting his journey in the city. "In my earlier days, I never used to have enough money that I could ride the kaali peeli. For me, it was mostly laal-peeli, since that was the colour of the train. Whenever I had some money, I would take the kaali-peeli rickshaws as even that used to be a big indulgence for me. And when I earned a little more, and had some more money, I purchased my own santro, so then my kaali-peeli turned to green," he smiles, admitting that the proper kaali-peeli experience always just slid away from him.
However, with the very little time he got to experience that, he has some fond memories of that time. "My experience with Mumbai's kaali-peeli has been that whenever I used to get a ride in it, I found that there are a lot of people from our Eastern UP and Bihar who are driving it. So, whenever I entered a kaali-peeli, my first question was always, 'Kaun zila bhaiya?'," he gushes.
The actor shares that the replies would give him the tour of the entire UP, Bihar and the nearby states. "The answers would range from Gorakhpur, Aazamgarh, Buxar, Ranchi, Patna, Sultanpur, Arrah, Jamshedpur, Lucknow, Allahabad or Bhojpur. More than 95 per cent of the time, I have ended up speaking in the different dialects of UP and Bihar as every 100 kilometres there, the dialect changes within the same Hindi. The colloquial tone is different everywhere and I can somewhat differentiate between them, so I enjoyed that a lot," Vinay reminisces.
Image source: SpotboyE archive