Kaali Peeli Tales Actress Sayani Gupta Speaks About Her Long Association With Amazon And How She Wishes To Do Commercial Cinema As Well-EXCLUSIVE
Sayani Gupta, who was recently seen in the anthology Kaali Peeli Tales, talks about her collaboration with Amazon and how she has stayed away from stereotyping.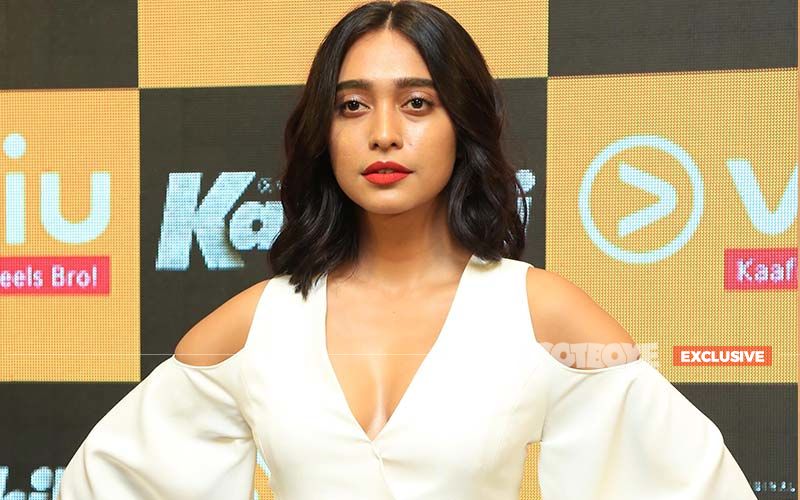 Sayani Gupta was recently seen in one of the stories, Single Jhumka, in the Amazon Mini Tv's anthology Kaali Peeli Tales. Ask Sayani to shed some light on her story and she doesn't give out much. "It is a relationship tale and all the films on Kaali Peeli Tales are relationship stories. Saying anything more will spoil the fun in watching the anthology," she says, adding that the significance of the kaali peeli in all stories is that the climax of all occurs in them. "That is the common thread between all the stories."
Sayani has had a long running working relationship with Amazon, with shows like Inside Edge and Four More Shots Please! Ask her about this professional collaboration and she shares, "The people at Amazon are very close work friends to me and we even share internal jokes between us. I even tell them that mera ghar to Amazon se chalta hai," she chuckles, adding that since her first show with Amazon, Inside Edge, a lot of her projects have been streamed on the platform and the bond between them has evolved very beautifully. "They have been such amazing champions of talent. I genuinely think that they have stood by good talent and they trust them. It has been a breeze and I am very grateful for that."
Even after working in the industry for so many years, Sayani has never let anyone confine her in the terms of the kind of work she does. Her choices have been diverse and significant. One must wonder that it must have been challenging for her to do that in an industry, who is so quick to stereotype, but the actress' take is a bit different. "I don't think it has been that challenging to be honest. I am very grateful for the fact that I have always gotten very different parts. I have always said that the ultimate choice lies in your hand to say yes or no, but of course I have friends who have been widely typecast and they are very frustrated by that," she maintains.
Sayani goes on to add, "Most times when you do a particular character well, people offer you similar parts only as unfortunately, people lack imagination in our industry. But fortunately, I haven't been at that end much. Of course, I have also received a lot of intense parts that are performance heavy which is great and I am grateful for that, but even I wish to do some comedy. People ask me if I want to do commercial films, of course I do. I want to romance and dance around trees, but I don't end up doing them as they turn out parts that I don't want to play. I feel I get nice parts and I am happy with that."
As her recently released project is titled Kaali Peeli Tales, ask Sayani for her memories with this Mumbai's staple mode of transport and she says she has so many memories with them to recall just one. "It's been a while since I have travelled in a kaali peeli and the other day, while doing some interviews I was telling how sometimes I worry about their future as when I see kaali peelis in town, I wonder how their economy is going considering the rise in the business of Ola and Uber. But I have rode in it many times and it has been a constant companion in a lot of my journeys," she concludes.
Image source: SpotboyE archives, Instagram/sayanigupta