Kaneez Surka On Being Credited As A Child Artist On Wikipedia In Akshay Kumar And Kareena Kapoor's 2005 film Dosti: 'I Was 20-year-old Then; Wasn't A Child For Sure'- EXCLUSIVE
Comedian Kaneez Surka, who is delving into acting with the film The Shaila(s), shares the experience of her 'first' Hindi film, the Akshay Kumar, Bobby Deol, Kareena Kapoor Khan and Lara Dutta-starrer Dosti: Friends Forever, and being credited as a child artist for the same on Wikipedia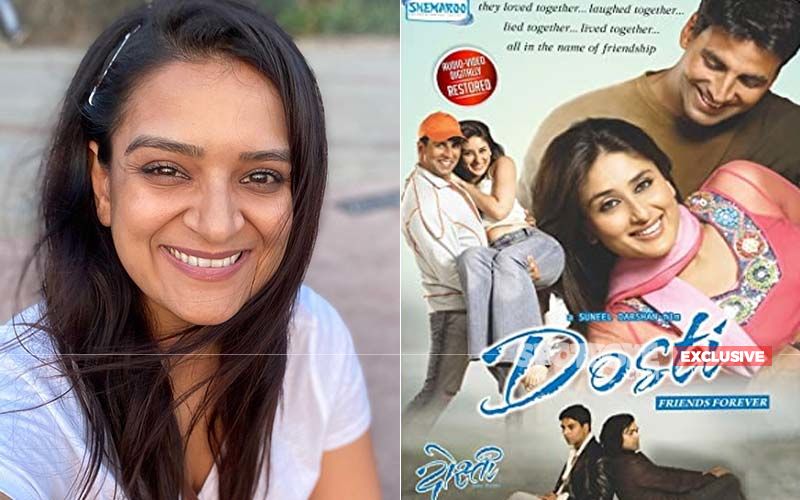 Kaneez Surka is one of the most well-known comedians in the Indian stand-up comedy scene and she was the one who introduced improv comedy to India. The comedian is all ready to start a new inning in showbiz as an actress with her film, The Shaila(s), that will release as a part of the Voot Select Film Fest.
However, this is technically not her first acting project. On the Internet, Kaneez has her first project credited to the Akshay Kumar, Bobby Deol, Kareena Kapoor Khan and Lara Dutta-starrer Dosti: Friends Forever, that released in 2005. Funnily enough, on the film's Wikipedia page, Kaneez is credited as a child artist. Mention that to the comedian and she bursts out in laughter. "I was 20 years old then, I don't know who wrote child actor for me."
Speaking about her first acting job, Kaneez goes on to share, "I had just come to India and Dosti was my first film, so The Shaila(s) is technically my second acting debut. I had to play Kareena Kapoor's best friend in one scene, while the other scene that I did, they cut it out. The one scene that they kept, in that Kareena suddenly sees Akshay, and me and her had to act shocked. So, the director shouted at me, "Kaneez, act shocked", and one shock expression is all I did. I was literally there for one second," she quips.
The scene was so small that even Kaneez had trouble finding it in the film. "A few years ago, I was sitting with Abish Mathew and Kanan Gill and we were trying to find that scene and it took us so much time as it was such a short scene that we kept missing it. But I wasn't a child for sure then," she laughs.
Image source: Instagram/kaneezsurka, Amazon