Kiara Advani Opens Up About Playing Dimple Cheema In Shershaah; 'She's Today's Strong Woman Who Made Her Choices And Fought For Love'- EXCLUSIVE Video
Kiara Advani in a tete- a- tete conversation with Spotboye reveals what it was like to play a real-like person once again, working with Sidharth Malhotra and love.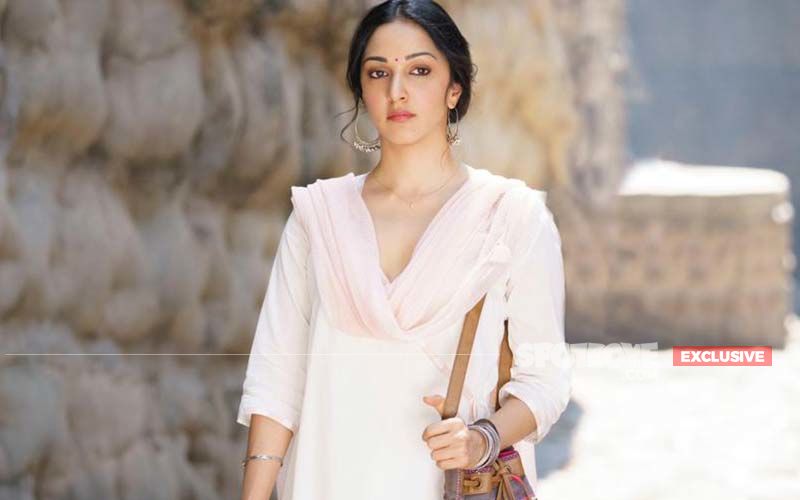 When I spoke with your director Vishnuvardhan he had one thing to say about you, 'No one could play dimple apart from Kiara; she is Dimple". What are your thoughts on this and do tell me when the character Dimple came to you what were your thoughts, how did you see this character?
That's so sweet of Vishnu Sir to say this, he still calls me Dimple and I actually love when he does. It's a very, very special person whose part I feel very honoured to be playing in the film. She's today's strong woman who made her choices and fought for love and it's probably one of the most intriguing parts of the story because you don't know much about her or his personal life and through the film, for the first time, she's shared with us so much of their relationship. And how beautifully Vishnu Sir has portrayed it in the film and how beautifully he's kept it so authentic to extent that we've shot in real locations, and most of the dialogues are true to the real story, I mean all of it actually is completely inspired and you know recreating what actually happened.
When you play someone who is a real-life person you have to be very careful that you do right by the person and also as an actor what did you bring to the character?
I think the emotions in a way, of course, it's what she went through and I just tried to be honest and true to it as possible. But when you're playing a real-life character or real-life person, there is a lot of responsibility and sensitivity which you portray the person, and keeping that in mind we've just been authentic and honest. We did not try to change it in any way, because she's such a wonderful person and I just had to be and feel and live as truly as real as possible while performing onscreen. It never felt like we were acting. It was very nostalgic while shooting this film there was this energy in the air which just made everyone really live it more than even perform it.
How was your experience of spending with Dimple and what were the emotions like?
It was wonderful! We met in Chandigarh before shooting for the film. She came to my hotel room and we were just two women sitting it was just like a woman-to-woman conversation. She very sweetly shared, I didn't have to ask her any questions she was sharing it and reliving her memories and time with Captain Vikram Batra and their relationship. There is still so much love in her eyes she was speaking of him like he is still around like he's hearing us or that's how she feels. Everything that she had mentioned in our conversation, everything that she has shared with me were all in the script. It was beautiful. It was truly special.
Dimple as a person has loved Vikram Batra with all hearts do you think you can love someone the way she did?
I would definitely aspire to have a love story that would make me feel the same way because I'm sure it must have been so precious for her to have made this choice to let that love go beyond one's lifetime. So in that sense, it's very aspirational as a love story. And the common thread that I feel, connects me with her is that I truly am as a Leo I am very loyal in love so I feel like that's one part of my personal life that I would always prioritize. I like the way she did as well so I could totally relate to her.
Kiara this is the first time you had been paired opposite Siddharth. Your reel-life chemistry with him is loved by the audience, how was the entire experience working with him and how do you find Siddharth as an actor?
I think this is Siddharth's best performance as an actor. I feel he is put his whole into it and I know this film is very special for him for many reasons. He's was the first person on the film and for all of us is it's more than a film and he as an actor has been driven and focused maybe he is inspired by Captain Vikram Batra. Those were the qualities, as an actor that I observed while we were shooting The film and I am sure that's how you're going to feel when you watch the film.
Image source/SpicePR