Lyricist Kausar Munir On Working With Javed Akhtar On India Shayari Project: 'With Him, You Speak Less And Listen More'-EXCLUSIVE
To celebrate India's 75th Independence Day, Zee 5 has organised India Shayari Project featuring the works of Javed Akhtar, Kausar Munir, Kumar Vishwas and Zakir Khan. Kausar shares details about the show, working with Javed, her views on Bollywood lyrics and more.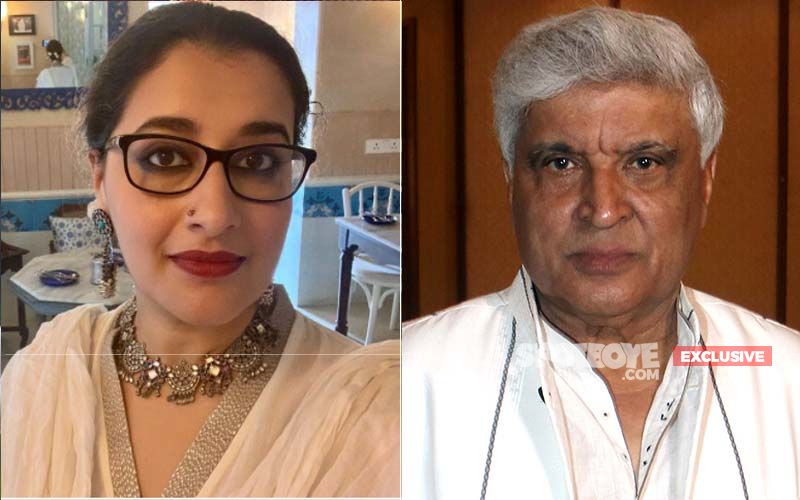 As the whole country is celebrating the 75th Independence Day today, there are several ways that even our showbiz industry is playing its part in it. To celebrate the country through words, shayaris and poems, Zee 5 has organised a special show, India Shayari Project, which will feature renowned lyricist Javed Akhtar, Kausar Munir, Kumar Vishwas and comedian Zakir Khan.
Speaking about it, Kausar shares, "As the name suggests, the show is about some things about India spoken through shayari. We are coming together to celebrate poetry and it is headlined by the mentor of us all, Javed Akhtar sahab."
Kausar feels fortunate to have gotten this opportunity and through her work on India Shayari Project she promises to "express myself through my words, and share what I think about our independence, our nation and poems and shayaris." She also informs that she got full liberty to write whatever she wanted. "There was no interference by the team of the show, and I am very thankful for that as that happens rarely. Not even a word of what I wrote was changed. So, I felt free."
The Bollywood lyricist is excited to share the stage with Javed sahab. "There is a lot of respect that comes for him from within all of us. I am speaking in this interview very openly right now, but if he was here, I wouldn't have been able to. And that is not fear but the respect I have for him and his work with the stature that he has created for himself. With him, you speak less and listen more. So, I just like to absorb whatever he says. The poster is made as such that I am beside Javed sahab in it and that is an achievement for me that fills me with pride," she smiles.
Ask Kausar about making it as a woman in such a male-dominated field of lyricists and she says, "Yes, there are hardly any women in this field but I am tired of this scenario. We should stop seeing work on the basis of someone's gender. I understand the question that arises is why are there still not more women in this field. I don't want to use the word inspiration as everyone forges their own path, but I believe that whenever any woman does something for the first time, it makes others believe too that they can do it as well. And I feel women need to understand that and I am sure it will happen," she avers.
Kausar has given songs like Maana Ke Hum Yaar Nahi and Afeemi, both from Ayushmann Khurrana and Parineeti Chopra's Meri Pyaari Bindu, which have had such deep meanings in their lyrics. However, in today's Bollywood, there are several songs that go berserk with their lyrics using anything and everything under the umbrella, sometimes making it too vague. Ask Kausar's stand on this issue, and she says, "It's easier to say deep thoughts with intricate words but the difficult thing is to pull it off in a smooth way and easier words. But to each their own."
The lyricist admits that each film has different requirements and the market also has become very big. "Saahir sahab had said, 'Jo geet main pyaar ke liye likhta tha, wo main bazaar mein le aaya'. We even do SMS shayaris today. The poetry that I do, I use English in it as well and the purists must have issues with that too and that is also valid. So, I have a democratic view on this whole matter. But I feel what's necessary is to realise what is good and what is bad and that comes from increasing your knowledge. Fevicol is an item song and so is Beedi Jalaile, but Gulzar sahab's calibre reflects in the latter and that's why it has become a cult classic over the years," Kausar concludes.
Image Source: Instagram/zee5, spotboye archives