Mallika Sherawat On Her Intimate Scene In Nakaab: "It Was Not Difficult Getting Intimate With A Female, It Is Definitely Easier Than Getting Intimate With A Male" - EXCLUSIVE
Mallika Sherawat talks about her intimate scene in her latest web series Nakaab. The series also features Esha Gupta and Gautam Rode and it is streaming on MX Player.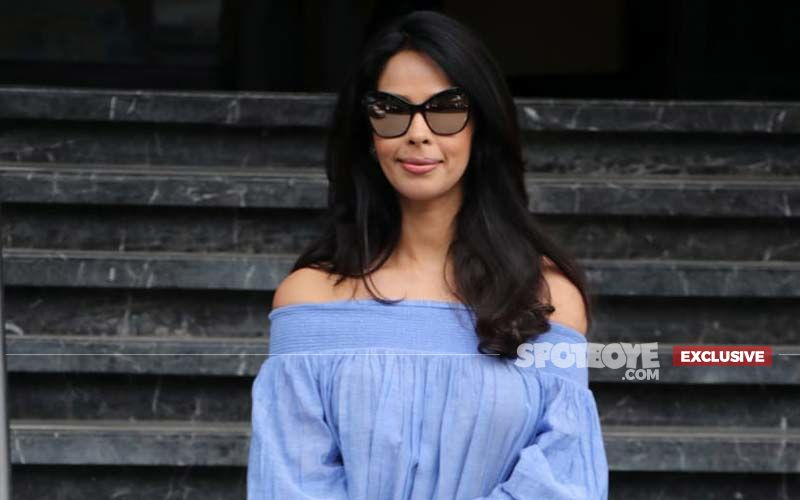 Actress Mallika Sherawat who was recently seen in the web series Nakkab had to shot some intimate scenes with Esha Gupta for the show, speaking about the scene the actor believes that it is easier to do it with a female than a male co-star.
In a recent interview with Spotboye, the 44-year-old actress opened up about her experience of getting intimate with her female co-star. In one of her films 'Khwaish', the actress had 17 kisses with her male co-star, however, she finds it easy with a girl. She said, "It was nothing difficult at all, getting intimate with a female." "It is definitely easier than getting intimate with a male," she added. The actress is known for her boldness and has been time and again criticized for her roles and characters.
Nakaab, revolves around the suicide of a high-profile, 26-year-old actress which creates unrest in the whole country. While the police set to work to investigate the case and find the culprit behind the mysterious suicide and suspicious murder, another high-profile celebrity gets caught in this drama. Zohra Mehra (Mallika) is suspected in the case, and the hard-working officer Aditi Amre is willing to do anything to find the truth.

On the work front, Mallika Sherawat's web series, Nakaab, premiered on MX Player on September 15.

Image source/spotboyearchives