Mumbai Diaries 26/11 Actor Satyajeet Dubey: 'The Day Anurag Kashyap Discovers Me, He'd Have Found A Gem'-EXCLUSIVE
Satyajeet Dubey talks about his stint in Mumbai Diaries 26/11, the trauma of the actual 26/11 attacks on him, his future line up and his wish list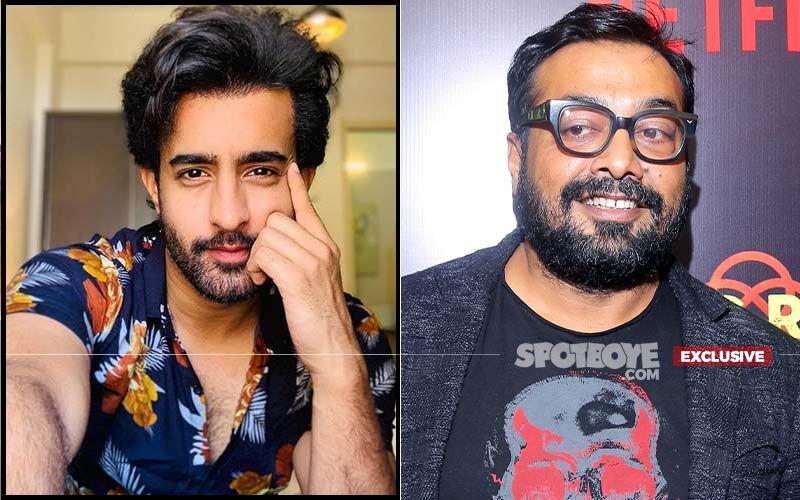 Satyajeet Dubey has been a part of the Hindi film industry for a decade now, but it is his release this month, Nikkhil Advani's medical drama Mumbai Diaries 26/11, that has brought him the recognition that he has worked so hard for. He plays Dr Ahaan Mirza, a resident who suffers from imposter syndrome, and the actor's portrayal has got him rave reviews.
In his interviews, Satyajeet has shared how one of his neighbours lost his life during the actual 26/11 terror attacks in Mumbai. He further reveals that when the incident occurred, his mother called him frantically questioning his decision to move. "She was like I told you not to go there," he recalls, adding that even without any direct casualty, it did affect him mentally. "It used to trigger anxiety in me every time I travelled in a local or any public transport, doubting what the other person had in their bag. Even while shooting for the series, reliving that time triggered that trauma," he shares.
Ahaan is shown as a vulnerable boy in the show, who even though doubts himself, is always there for others. Taking a cue from his character, the actor wants one thing to be normalised now. "We need to start this narrative that just because you are a guy, who is sensitive and vulnerable it doesn't mean you are weak. Just because I am not raising my voice or don't have muscles, it doesn't mean that I am weak. In the show, Ahaan is helping everyone, and everyone is asking him to contribute too. So, Ahaan is a friend that everyone needs in life. There are so many qualities of Ahaan that resonate with me. I also don't react as soon and as often, and it's a privilege for me to feel like I am like Ahaan since he is a great guy," he insists.
Currently, Satyajeet has shifted base to Navi Mumbai where he is shooting for his next project, Aye Zindagi. "I am playing a terminally ill guy, Vinay Chawla, who is going to die in six months and it's depressing me a lot. It's so difficult to constantly be in that mood. I used to manifest that I want to play different and poles apart characters, but now that I am getting them, I realise they aren't easy," he iterates.
After portraying such intense characters, Satyajeet has his priorities straight for his next choices. "Having done roles like Ahaan and Vinay, now I want to go to a foreign location and do the typical hero things like romance and dance and chill. I know I am good-looking, a good dancer, I can make a good body, so I also want to do all those things. I want to do a film like Simmba too and I hope Rohit Shetty reads this. I have that over-the-top thing in me but I want to explore that with the right kind of maker," he reveals.
As for his other projects, Satyajeet shares his line up as well as his wish list. "Season 2 of Mumbai Diaries will hopefully be announced soon. Then, I am doing another Amazon series with Shruti Haasan and Mithun da which is a complete departure from Ahaan Mirza. There will be a couple of announcements really soon as well. But I really want to work with Sanjay Leela Bhansali and Anurag Kashyap. The day Anurag Kashyap discovers me, he'd have found a gem and I hope he reads this. I want to work with Imtiaz Ali too and get lost in his Sufi world. I also hope Nikkhil sir makes a film with me in a lead role for the theatres. I also want to work with new directors, who'd make legends one day," the actor signs off on a hopeful note.
Image Source: Instagram/satyajeetdubey, Spotboye Archives