MX Player's Political Drama 'Raktanchal 2' Starring Nikitin Dheer And Mahie Gill Realistically Mirrors The Election March Of The 90s- SEE VIDEO
MX Player is back with the second season of political drama 'Raktanchal' which features Nikitin Dheer and Mahie Gill in the lead roles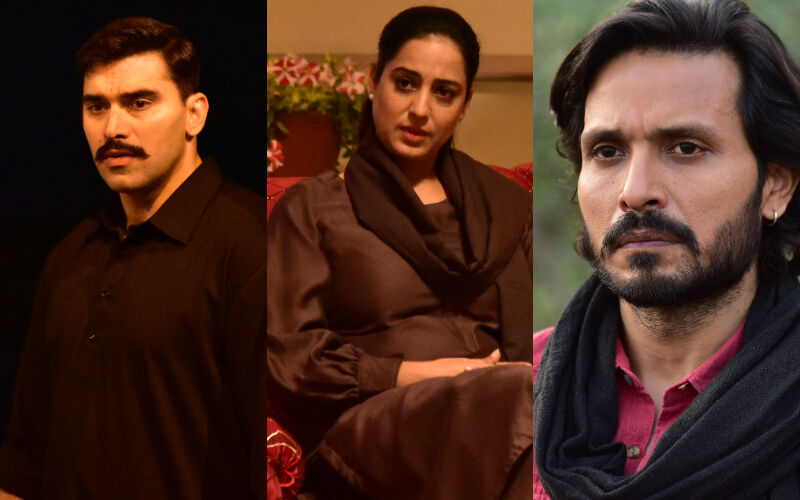 After the stupendous success of 'Raktanchal', MX Player is back with its exciting second season, which is a 9-episodic political drama. The new season starring Nikitin Dheer, Kranti Prakash Jha, Mahie Gill, Ashish Vidyarthi, Karan Patel and Soundarya Sharma, focuses on the politics of electing a new Chief Minister and promises iss baar, 'Ranneeti nahi - Rajneeti hogi jo banayega Purvanchal ko Raktanchal.
Inspired by true events of the early 90s when the entire dynamics of UP politics was about to change, the new season is set in the backdrop of revenge, deceit, and power games at the behest of its four main protagonists - Ramanand Rai (Ashish Vidyarthi), Vijay Singh (Kranti Prakash Jha), Waseem Khan (Nikitin Dheer) and Saraswati Devi (Mahie Gill). Here's a quick sneak peek into a promo that highlights the extreme politics of this era:
MX Original Series 'Raktanchal 2' realistically mirrors the dogmatic landscape of the 90s and one can't help but draw parallels to the intriguing characters of this narrative which is inspired by true events. Here are some uncanny similarities that we could identify, what's your take on it?
Krishnanand Rai/Ramanand Rai - In the show, the character of Ramanand Rai gives a sneak peek of Krishnanand Rai's journey in UP's politics. Just like Krishnanand Rai, Ramanand is shown as a calm, focused and goal-oriented person who has the power to manipulate anyone. He can go to any extent for his gain.
Mayawati/Saraswati Devi - The character of Saraswati Devi reminds us of Mayawati, who changed the face of UP Politics and is one of the most powerful women leaders in India today.
Brijesh Singh/ Vijay Singh - We can see the similarity between Vijay Singh with Brijesh Singh, a leader from Purvanchal who came from the world of darkness and crime and became the Bahubali of Purvanchal. Vijay Singh is honest, resolute, and determined.
Directed by Ritam Srivastav and starting 11th February, all episodes of this high-octane narrative will stream for free exclusively on MX Player.

Image Source:PR