Nakaab Trailer OUT: Esha Gupta, Mallika Sherawat's Investigative Thriller Is Intriguing, The Series To Premier On MX Player On 15 September
The trailer of Mallika Sherawat, Esha Gupta, and Gautam Rode's thriller series Nakaab has been released. It Will premier on Mx Player on 15 September.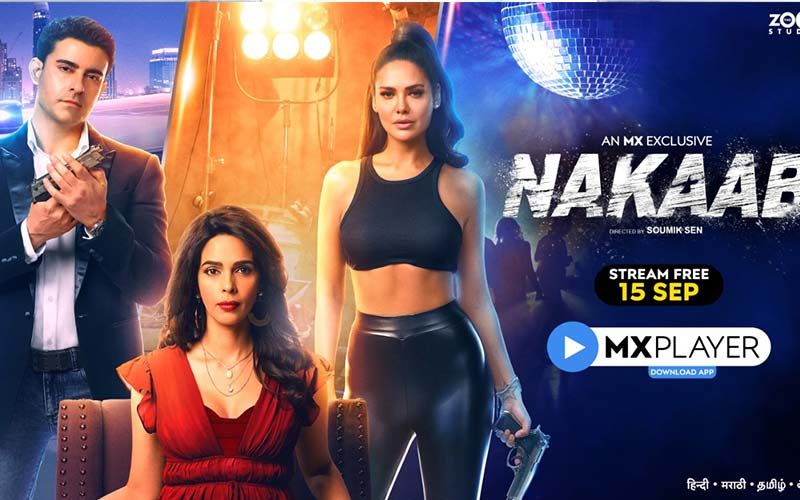 On Monday, MX Player dropped the trailer of Esha Gupta, Mallika Sherawat, and Gautam Rode's starrer Nakaab an investigative thriller. The series sees death, scandal, and undiscovered secrets unravel in a gripping narrative. The show directed by Soumik Sen will premier on 15 September on MX Player. The trailer which was released today gives us a glimpse into the mysterious storyline involving a high-profile death case which is quite intriguing and promises action, and tons of drama.
Nakaab marks Mallika Sherawat's return to the screen after nearly 2 years Speaking about her character the Murder actress said, "This series investigates the hidden nuances of a glamorous industry. I play Zohra who is an inspiring single woman at the apex of the media industry, but her character is mysterious. It's the kind of part I have never explored before and honestly, I feel it's the role of a lifetime. Nakaab has crime, drama, secrets, scandals and is a complete entertainer. However, it was the fantastic mysteriously layered character written by Soumik that made me immediately take up the part."

Playing the role of Sub Inspector Aditi Amre, Esha Gupta said, "What pulled me towards playing this character is that it has immense depth. Investigative dramas or thrillers have been a personal favorite for me, and I found the backdrop of this story really interesting."
The show also shows Gautam Rode as senior Inspector Pawan Bisht who helps Esha Gupta to unravel the mysterious high-profile death case. All the episodes of the series to start streaming on the platform from 15 September.
Image source/MXPlayerPR