Nazar Stars Monalisa, Sonyaa Ayodhya Find Striking Similarity Between Trailer Of Anushka Sharma's Netflix Horror Flick Bulbbul And Their Show, Are 'Pleasantly Shocked' - EXCLUSIVE
Imitation is the best form of flattery, they say and the stars of TV show Nazar are pleasantly surprised that some scenes in Anushka Sharma's Bulbbul bear much similarity to their hit show.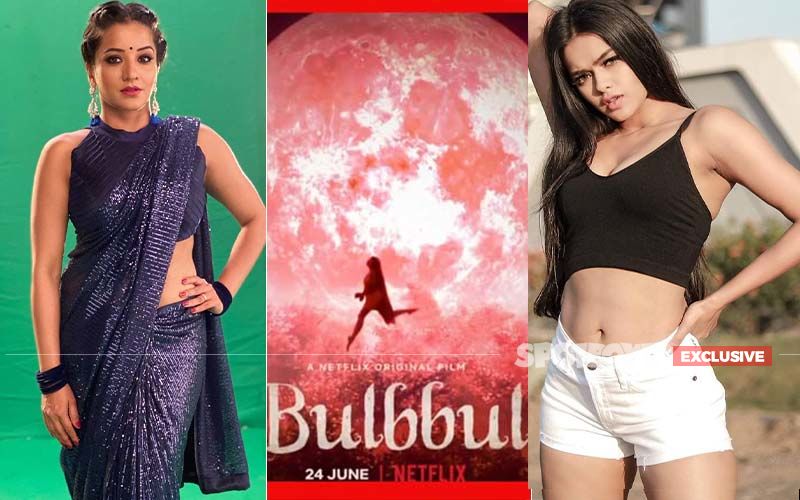 Netflix dropped the promo of their upcoming horror film Bulbbul two days back on their official page. The film is produced under the banner of Anushka Sharma's Clean Slate Films. It stars Rahul Bose, Tripti Dimri and Avinash Tiwary. However the fans of TV show Nazar seem to have found many similarities between some scenes in show to shots from the trailer of Bulbbul. Nazar's Associate Creative brain Abbas Ratansi took to his Instagram account to post a video reflecting on the same, evoking surprised reactions from the cast. Sharing the video he captioned, "You Know You're Winning When You're Being Copied !! 🎬🎬 #nazar #bulbbul #starplus #netflix #supernatural #thriller."
We got in touch with Monalisa, the show's lead, who played the character of Daayan on the show and she told us, "It was overwhelming to see that we have become a source of inspiration for someone else. Till now TV people used to take reference from films but this time it's other way round."
Harsh Rajput who played Daavansh on the show and he said, "I was pleasantly shocked to see the promo of Bulbbul. Because a lot of shots in the promo match with the scenes we have shown on our show. There in a lot uncany resemblence and it's some where making me feel proud that the show which we made as a daily soap and a film which is being released on one of the biggest platform have similarities."
Where as Sonyaa Ayodhya who's also on the credit roll for Nazar says, "A fan account sent me Bulbbul and my stunts from Nazar in a split screen video. I was then compelled to watch the Bulbbul trailer and it looked great. But so familiar. Since most of the stunts reminded me of the stunts I had performed in the jungle where I had to jump from tree to tree or hang upside down."
She wishes Anushka well and concludes, "I mean of course, there are a lot of Daayan stories out there but the similarity of the stunts is what reminded me of Ruby and her unbelievable stunts. I wish Anushka all the best for Bulbbul."

Image Source : instagram/aslimonalisa/sonyaaayodhya