Netflix's Breaking Bad Movie Is Coming Soon: Trailer, Release Date And More!
Breaking Bad fans, it is time to rejoice! After years of speculation, Netflix has finally announced a Breaking Bad film titled, 'El Camino'. Here's all you need to know about it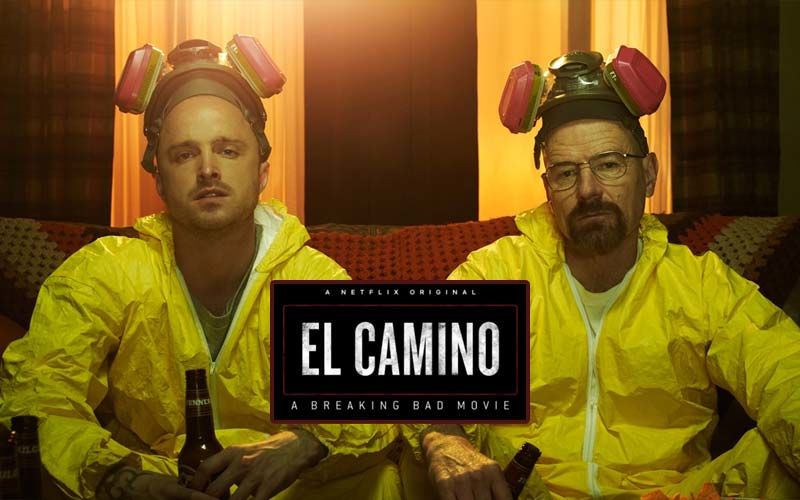 Way before OTT blew up in the last couple of years, there was a television show which was path-breaking. AMC's Breaking Bad, a crime drama show, is a show like no other. Voted as the best series of all time, Breaking Bad makes for delightful watching even today and has a huge fan base. If you haven't watched the show yet, it is time to stop reading and start watching because you are in for a hell of a show. Breaking Bad has shaped popular culture in a fundamental way and is still talked about. Imagine the surprise fans were up for when Netflix recently announced that there was more to the story.

Breaking Bad is about a cancer patient, Walter White (Bryan Cranston) and his eccentric partner, Jesse Pinkman (Aaron Paul) who decide to cook crystal meth. As their business blows up, they grapple with workings of the underworld, law enforcement and their own personal conflicts. Spanning over five seasons, Walter White and Jesse Pinkman went on to become one of the most iconic characters we've ever seen onscreen. In fact the show became so popular, a spin off was produced by AMC called Better Call Saul, based on lawyer Saul Goodman, one of the characters from the show.
The 'El Camino' trailer shows us a snippet of an interrogation. Skinny Pete, one of the characters from Breaking Bad. It is revealed that he is being questioned about Jesse Pinkman's whereabouts, and he refuses to give out any information. It is also mentioned that Jesse was tortured by authorities. What happened to Jesse? Will we see a return of Bryan Cranstoon too, only if through flashbacks? The film is written and directed by Vince Gilligan, the creator of Breaking Bad and will be out on Netflix on October 11th.
Breaking Bad and Better Call Saul are both streaming on Netflix too.


Image Source:- instagram/netflix_in/ breakingbad