Nikkhil Advani Reveals How The Capture Of Osama Bin Laden Triggered The Inception Of D-Day: 'I Was At A Stage Where Nobody Wanted To Work With Me And I Had Nothing To Lose'- EXCLUSIVE
Filmmaker Nikkhil Advani recalls how the capture of the wanted terrorist Osama Bin Laden triggered the idea for his 2013 film D-Day that changed the trajectory of his career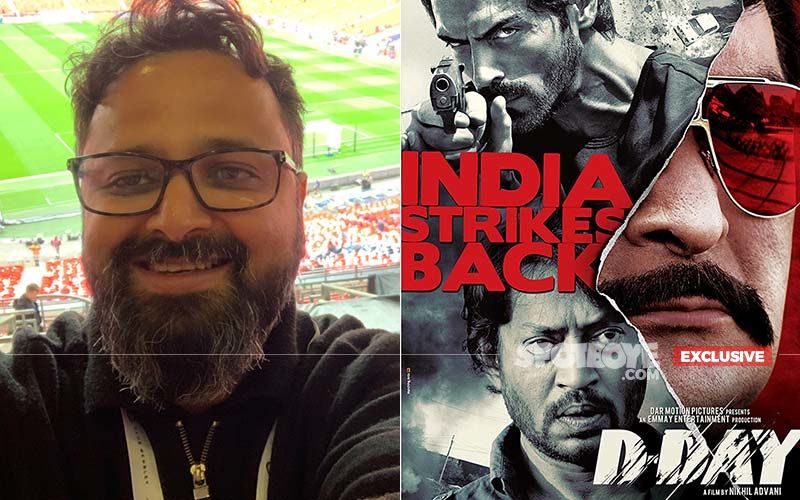 Today filmmaker Nikkhil Advani is known for his intense dramas that are usually based on real-life incidents. Be it his last directorial Batla House or his two recent series, The Empire and Mumbai Diaries 26/11, his stories usually stem from reality. But his career didn't start that way. His first few directorial films were rom coms, including his debut Kal Ho Naa Ho or Salaam-e-Ishq.
The change in his career trajectory occurred with the 2013 film D-Day, featuring Rishi Kapoor, Irrfan Khan, Arjun Rampal, Huma Qureshi and Shruti Haasan, and was based on Dawood Ibrahim. Ask Nikkhil about how this change happened and he shares, "Before my debut directorial, I had assisted on three films—Kuch Kuch Hota Hai, Mohabbatein and Kabhi Khushi Kabhie Gham—so, Kal Ho Naa Ho was a natural extension of what Dharma and YRF was doing at that time. However, before I split with Karan Johar and Dharma, I was writing a film on terrorism. So, I always gravitated towards these kinds of stories."
The filmmaker also credits director Sudhir Mishra for this journey of his. "My first outing as a writer came when very graciously and magnanimously Sudhir Mishra co-credited me for the screenplay of Is Raat Ki Subah Nahi. I have always loved this idea of multiple tracks going on at the same time and that's what we tried to do in that film. And somewhere, it is the finest work of Sudhir and a precursor of this phenomenon of multiple track stories. Sudhir's brother Sudhanshu, who was writing the film before his passing, was a visionary. Today, these multiple track films have become a staple to us but in 1996-1997, it was very new," he insists.
Nikkhil goes on to share how the idea of D-Day actually originated. "With D-Day what happened is that I felt it was a question that resonated with me. Osama Bin Laden had just been captured and I was in the car with my driver, when he asked me, 'Agar America ye kar sakta hai to hum Dawood ke saath ye kyun nahi kar sakte.' When I reached my office, my young ADs who wore these cool clothes and walked with swag, were on Facebook asking the same thing. So, I thought to myself that if the young guys and my driver are asking the same question, there's a film in this," he reveals.
Backed by Ritesh Shah and Suresh Nair, D-Day opened to positive reviews and changed Nikkhil's image in the industry for good. "I had worked with Ritesh and Suresh in the past and they said they were struggling to find something for me to do. And I give full credit to them for not laughing at my face saying how can a romcom director make a film like this. I was at a stage of my career where nobody wanted to work with me and I had nothing to lose. So, it was liberating and I had the freedom to choose as I had reached the bottom of the barrel. The only way was up. D-Day started a lot and I therefore consider it a tipping point for me because of which, I am where I am today," he concludes.




Image source: Twitter/nikkhiladvani, IMDb, Instagram/_review_corner