PI Meena: Tanya Maniktala Stars As A Young Investigator In The Upcoming Crime Detective Drama- Read To Know More About The Show
P.I. Meena stars Tanya Maniktala in the lead role, along with Parambrata Chattopadhyay, Jisshu Sengupta, Vinay Pathak, and Zarina Wahab in pivotal roles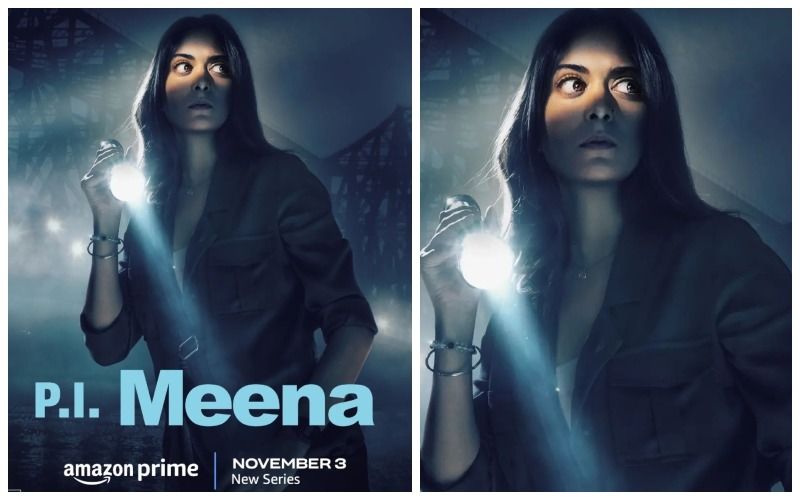 Prime members in India and over 240 countries and territories worldwide can watch P.I. Meena in Hindi, along with Tamil, Telugu, Malayalam, and Kannada, starting November 3 India's most loved entertainment destination Amazon Prime Video, today announced the worldwide premiere of the upcoming crime-detective series, P.I. Meena. Launching on November 3, the Amazon Original series follows the edge-of-your-seat investigation by a young and troubled private detective who gets drawn into an unfathomable whirlwind of deception and unending conspiracies, while being torn between her life and her dogged dedication to solving an unsolvable mystery. Created by Arindam Mitra and directed by Debaloy Bhattacharya.
ALSO READ: Bawaal Controversy: Jewish Human Rights Group Want Varun Dhawan-Janhvi Kapoor Starrer REMOVED From Prime Video! Issue Open Letter To The Makers-REPORTS
P.I. Meena stars Tanya Maniktala in the titular role, along with Parambrata Chattopadhyay, Jisshu Sengupta, Vinay Pathak, and Zarina Wahab in pivotal roles. The eight-episode series will premiere exclusively in India and across 240 countries and territories worldwide on November 3 in Hindi, Tamil, Telugu, Malayalam, and Kannada. P.I. Meena is the latest addition to the Prime membership. Prime members in India enjoy savings, convenience, and entertainment, all in a single membership for just ₹1499/ year.
"With each title at Prime Video, we envision and endeavour to not only entertain our audience, but also take them on a journey that captivates and engages them to the greatest extent. Crime investigation dramas are one of the most thriving and promising sub-genres," said Nikhil Madhok, head of Hindi Originals, Prime Video. "P.I. Meena is another addition to our rich library of content, offering an extremely compelling, female-led narrative that promises to keep the audience hooked to their screens until the very climax—and probably even after. I'm certain our customers across age groups and content preferences will thoroughly enjoy the mystery, intrigue, twists, and turns that unfold in P.I. Meena, when an unrelenting private investigator delves deeper in her efforts to try and unravel the mystery behind suspicious events."
Writer and creator Arindam Mitra added: "We set out to create a story that transports the audience into the dark, gritty, and maze-like world of crime through the lens of private investigator Meena, and are proud to have achieved such a strong, female-protagonist driven story, complemented by a riveting storyline and slick direction by Debaloy. P.I. Meena is one of our most ambitious projects, and we're thrilled to be able to take it to a worldwide audience in over 240 countries and territories with Prime Video, who not only share our vision but also helped us push the envelope at every step of the journey in making the series."
"I have always been overtly drawn to, and enticed by investigative thrillers. With P.I. Meena being my first Hindi project, I couldn't have hoped for a better way to mark my foray into the space. While it is the director's job to bring a story to life, it is a Herculean task to translate the pages of a script to the screens of the audience. I am grateful for the opportunity and support from everyone involved in this fulfilling journey of making P.I. Meena as we have visualized it. And now, we wait with bated breath to see the response of the audience to our labour of love," said director Debaloy Bhattacharya.
P.I. Meena is a part of Prime Video's festive lineup for the Great Indian Festival 2023. The lineup also includes several other Original series and blockbuster movies across multiple languages, special discounts every day for the first 1,000 customers renting titles on the Prime Video store, and 'Diwali Special Offers' for customers, with up to 50% discounts across several Prime Video Channels.
Image Source: Instagram