Pranutan Bahl Says, 'It Is A Clever And Wise Thing To Buy And Use A Condom - EXCLUSIVE
Just a film old Pranutan Bahl is all set for her second release Helmet, a quirky comedy starring Aparshakti Khurana. The film touches upon a topic that is considered embarrassing for most people in India and will showcase the same in a hilariously entertaining manner.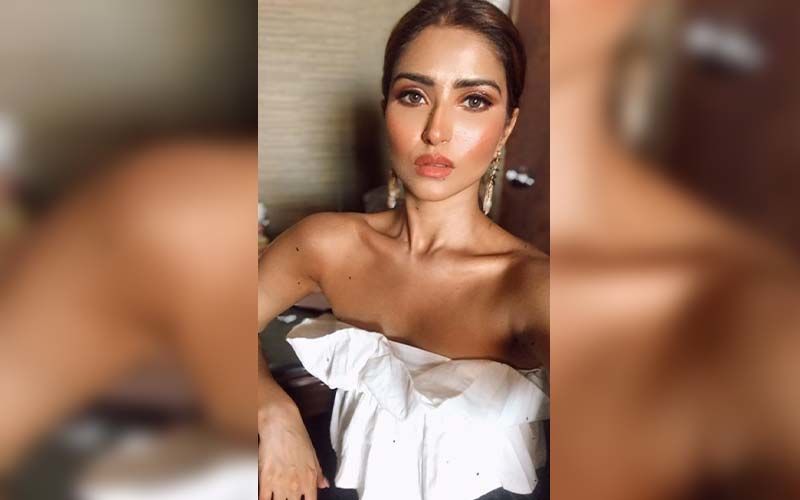 Pranutan Bahl daughter of Monish Bahl made her Bollywood debut in 2019 with Notebook a romantic drama starring Zaheer Iqbal. Now after two years the actress is back to entertain the audience in a hilariously and interesting manner in her second film Helmet which stars, Aparshakti Khurana and Abhishek Banerjee.
Speaking about picking up a film like Helmet, Pranutan explained, "Firstly the concept is so unique that it made me very eager as an artist to be a part of something which is never been done before. And secondly, I loved the world that the director Satram sir (Ramani) wanted to create. I felt like this is a world I want to be a part of. I was just very lucky that it was so different from Notebook and felt that this was something that would really add to my career graph."
The film touches upon a topic that is considered embarrassing for most people in India to which she says, "There is a beautiful social message in Helmet and what I love about the film is that it's conveyed in a very funny manner. It's hilarious so you gonna be laughing throughout but you're going to learn something hopefully." She further adds, " A message in a very quirky manner I would say. And well my only hope is that people take away from it is that there shouldn't be any taboo attached to mind while using a condom, because there is nothing wrong with it. In fact, it is a clever and wise thing to buy and use a condom."

The actress also hopes that things should change for men and women equally, "I hope that people are not guilt-tripped for using condoms. When men go to the medical store or wherever to purchase it, they are looked down upon, shamed and it is 10 times or maybe 20 times more if a woman goes to purchase it. And I really hope that we stop them, stop the stigma and we stop shaming people in general and women 10 times more," she exclaims.

Image source/PranutanBahl/Instagram