Prithviraj Sukumaran Excited For Cold Case, Calls The Hybrid Genre Film A Learning Experience
The upcoming Malayalam film Cold Case which is all set to release on Amazon Prime Video on 30 June marks the return of Prithviraj Sukumaran in a cop role!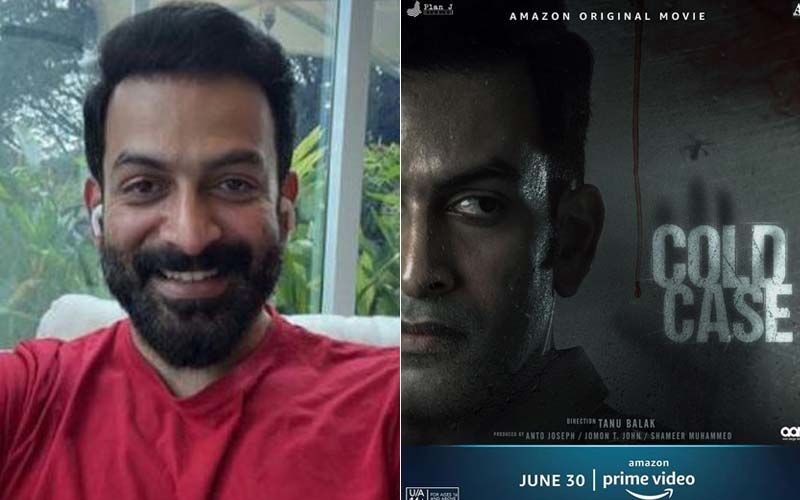 The makers of Prithviraj Sukumaran's upcoming investigative crime thriller, Cold case, recently released the trailer of the film. In the one-minute-long trailer, we see the superstar as a cop inspecting a crime scene alongside a parallel paranormal track. While in the past Prithviraj has portrayed the role of a cop in films like Memories, Police Police, Mumbai Police, 7th Day, and 'Raavanaawith with great finesse, in Cold Case we will get to see the actor in a slightly different and more serious persona.
Calling the film a learning experience, actor-filmmaker Prithviraj Sukumaran shares, "I'm really looking forward for the audiences to watch Cold Case. Playing the role of a cop was different this time as all my earlier cop films were character-based, but this one is plot-based. When I heard the story, it was an immediate yes for me as this is a hybrid genre film that is really well-written. It has been a great learning experience for me as well!"
Directed by Tanu Balak, Cold Case is a riveting story of a complex murder case, the investigation of which is taken on by one of Trivandrum's most brilliant officers - ACP Satyajith (Prithviraj Sukumaran). As Satyajith unravels several mysteries behind the murder, the case takes a rather 'cold' turn with the emergence of supernatural forces in the case.
The investigative crime thriller produced by Anto Joseph Films, Plan J Studios, and written by Sreenath V Nath, is all set for a global premiere on June 30th on Amazon Prime Video.
Image source: Instagram/therealprithvi