Quarantine Binge: Best Thrillers And Crime Content On Netflix To Watch Right Now
Bored on the first day of lockdown itself? Worry not! Here's a list of some of the most engaging thriller and crime films and series on Netflix that will keep you hooked, as well as entertained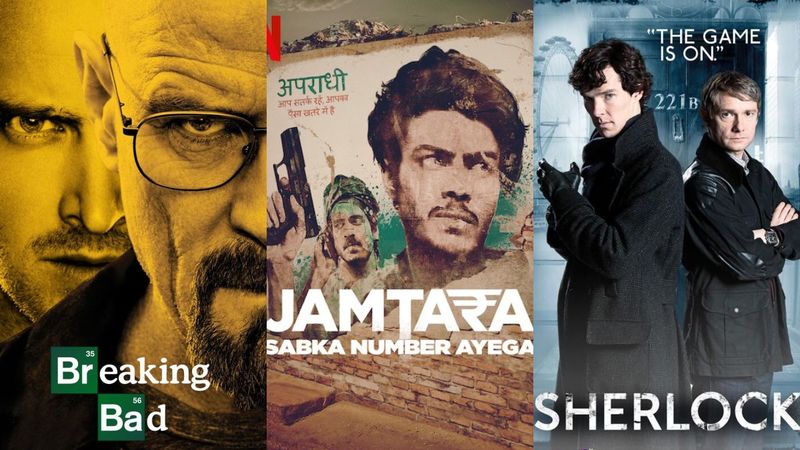 With the coronavirus outbreak taking over the world, our government is sure taking all the preventive measures to decrease, rather stop its further spreading. Well, people across the country were as it is in their homes: however, with a rise in the number of people tested positive, PM Narendra Modi announced a complete lockdown last night. It means we can't get out of our homes for the next three weeks unless it's an emergency. With so much time in your house, we are sure your boredom is going to be at its peak. But fret not! Netflix and chill has got it covered for you. For all the crime and thriller lovers, here's a rundown of some movies and shows you can binge-watch and keep yourself intrigued and entertainment!
Thriller:
Drishyam
One of the best Ajay Devgn films when it comes to thrillers. Right from its beginning to the climax, the unpredictable twists and turns in Drishyam will keep you on the edge of your seats.
Mystic River
Mystic River is a crime thriller that revolves around Sean, who ends up coming across a crime that happened 25 years ago while he investigates another murder.
Kahaani
There's a reason why Vidya Balan is always hailed for spectacular, nail-biting and top-notch performance in a thriller film like Kahaani. It revolves around a woman who can go to any extent to find her missing husband, but fate had something else.
Badla
One of Sujoy Ghosh's finest works, which stars Amitabh Bachchan and Taapsee Pannu in the lead roles, chronicles the life of a woman who is a prime suspect in her lover's murder. She then hires a high-profile lawyer to prove her innocence and solve the mystery.
The Body
The Body is a remake of a Spanish thriller that goes by the same name. It shows how the body of a murdered woman, who is killed by husband, goes missing from her morgue. What happens thereafter will give you chills.
Crime
Jamtara - Sabka Number Ayega
Jamtara - Sabka Number Ayega, which is an Indian crime drama television series, chronicles the reality surrounding the phishing operations of Jharkhand.
Special 26
This Akshay Kumar starrer chronicles the lives of con men that pose as CBI officers and conduct fake raids to rich loot politicians and businessmen. But do they ever get caught?
Breaking Bad
The show sees Walter White getting into a lot of debt because of his medical condition. He then starts meth-making to repay his medical debts. Later on, his priority changes when he meets his partner Jesse.
Fargo
Fargo is an intriguing crime drama that is based on the life of Jerry, who hires men to kidnap his own wife and extort money from his father-in-law, but do things go as planned?
Sherlock
For all you detective lovers out there, Sherlock is a perfect binge-watch to kill time during quarantine! Based on the detective stories in Sherlock Holmes, this crime series is set around Sherlock, who goes to crack the toughest of mysteries in the most gripping way.
So, what are you waiting for?
image source: imdb, netflix