Relive Those Good Ol' Hostel Days With TVFPlay's Girls Hostel Now Out On Netflix
Another hidden gem of a show has recently resurfaced on Netflix. TVF and Girliyapa's Girls Hostel is a walk through our hostel days and a celebration of female friendships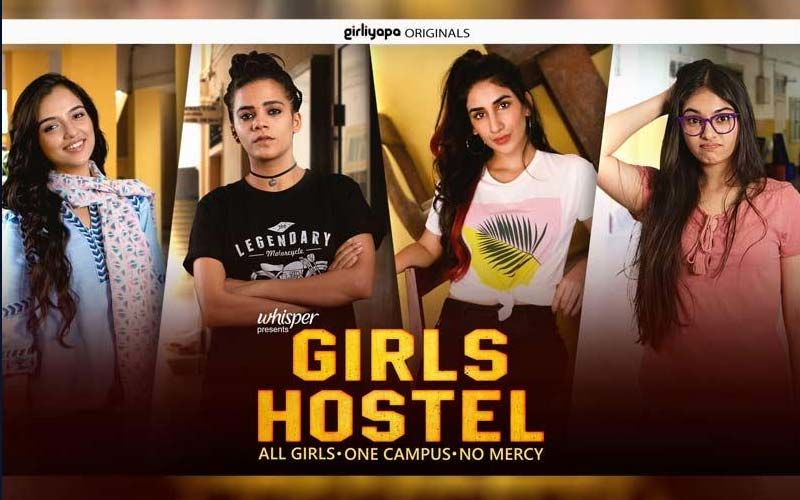 Not too many shows have explored female friendships and the spirit of sisterhood well. TVF and Girliyapa's Girls Hostels is one of those shows which manages to do this really well. A simple story of four girls who are dental students and whose lives cross paths when they land up staying together in a hostel, Girls Hostel is a lovely watch.

Girliyapa, a wing of The Viral Fever (TVF) is concentrated on creating content for and by women. Earlier, they've created successful shows like Girlsplaining and Ladies Room which have managed to strike a chord with audiences. Girls Hostel starring Ahsaas Channa, Simran Natekar, Srishti Srivastava and Parul Gulati is a wonderful celebration of what it means to be female.

These four women come together from the start and like it often happens in real life, a friendship or liking for each other doesn't immediately bloom. With some friction and a whole lot of tension, these women slowly let each other into their lives. After all, these women are also very different from each other.
As their friendship begins, we see them develop a sense of strong solidarity. They become united in the face of everything life throws at them – family problems, overbearing parents, warden issues, love interests, just about everything.
What makes the show great? To start with, the four women at the centre of it. Not only are these roles essayed well by the actors but each character is also written beautifully. As time passes, we grow with the characters who each follow a definitive graph. The show also delves into a host of issues women face on a day to day basis without sounding too preachy.
Girls Hostel is a fun watch that will keep you highly entertained. It is now streaming on Netflix.


Image Source:- youtube/ Girliyapa, IMDb, instagram/ahsaas.parikshit_fanclub