Richa Chadha On The Reshoot Rumours Of Inside Edge 3: Why Pay Attention To It When I Am On The Set Working On It?- EXCLUSIVE
Richa Chadha talks about the rumours circulating around Amazon Prime Video asking the makers of Inside Edge 3 to reshoot the series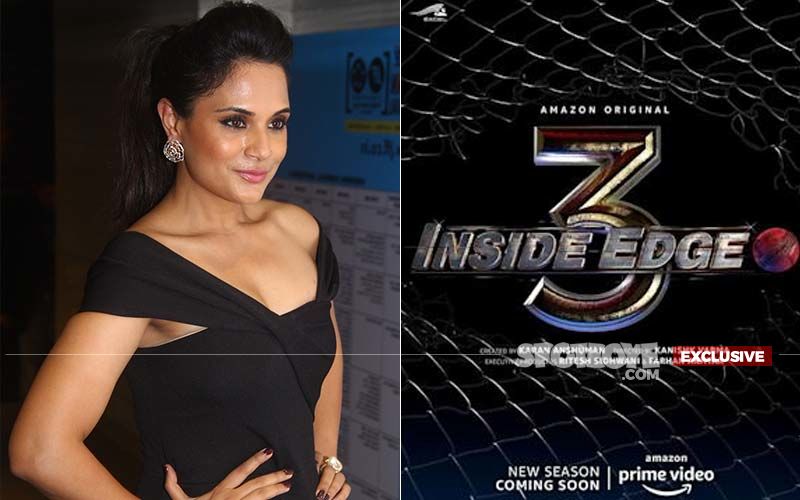 About a week ago, some reports did rounds online that Amazon Prime Video wasn't happy with the final outcome of Inside Edge 3, which features Vivek Oberoi, Richa Chadha and Tanuj Virwani among others. According to the report, after the success of The Family Man 2, the team at Amazon Prime Video was being extra cautious of their future products and didn't want anything sub-par. Also, in that report, there were mentions that there is an Indo-Pak angle in the show, that the team at Amazon was not too keen to take up in the current political environment.
However, three days ago, Amazon released the poster of the upcoming third season of Inside Edge, sharing that it will be out soon, putting the rumours to rest. "More cricket. More drama. More entertainment. Season 3, coming soon. HOWZATTTTTT?," read the caption with the poster.
We spoke to Richa Chadha about the matter, and the actress didn't even know that such rumours were doing rounds. "I don't even remember reading about it. I was just completing my final day of dubbing for the show the other day. So, why will I pay attention to rumours while I was on the set working myself? Not saying this in a bad way, but sometimes I feel that reporters need scoop so badly that they even take information from wrong sources. Sometimes people on set who don't have access to correct knowledge give out some inaccurate information, and then outlets use them," she says.

Prod her for details on Inside Edge 3 and she stays mum. "All I can say is that there will be lots and lots of conversations around the show in a good way on its release. We learnt a lot from the first two seasons and it just furthered in season 3. From my experience of working with Excel and Amazon, I can say that they will not okay a product they cannot get behind," she assures.
Image Source: Instagram/insideedgeamazon, spotboye archives