Sacred Games Date Game: Jojo, Malcom, Kanta Bai And Batya Are Out On A Date And The Video Is Hilarious
This is how it would be if these Sacred Games characters Jojo, Malcom, Kanta Bai and Batya went on a date, check video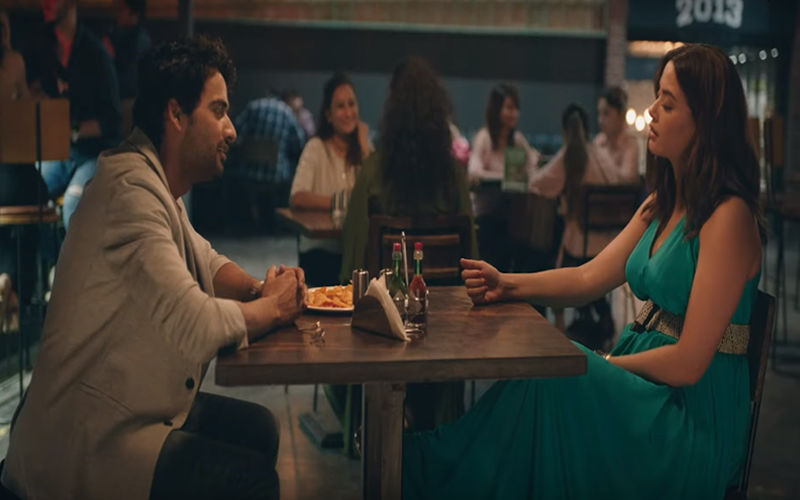 Sacred Games 2 has been one of the most awaited series of 2019 and since its release this Independence Day there is a great fan frenzy surrounding it.
Several memes have also been made since the release and has left the internet by storm.
Now, Netflix has released a Sacred Games 2 date game, where characters Jojo, Malcom, Kanta Bai and Batya go on a date and eventually reveal their true characters. This fun camaraderie of the characters is a must-watch.
If you thought it was hard to play the Sacred Games with Jojo, Malcom, Kanta Bai and Batya, imagine what it's like playing the Dating Game. Netflix dropped down a video today which reveals what the characters in the series will do on a date. With Malcom standing and smiling at himself in the bathroom of a restaurant, he drops a gun which startles a cleaner in the washroom. The video begins with the Sacred Games 2 title track and then moves on to introducing the characters from Jojo, to Malcom, Kanta Bai and then Batya. The date game showcases the characters as they are in different situations with their dates. Starting with Jojo, her character being completely loud continues the conversation with her date scaring him to the core with her brave attitude, whose date then reveals he likes a film made on Ganesh Gaitonde. While Jojo troubles her date, Malcom's silence, and soft voice tone pushes his date to irritate him to the extreme by being loud. On the other hand, Kanta Bai on her date asks for a 'Chamm-paa-gaa-ni ka khambha' also a bottle of Champagne instead of a Bloody Mary served to her. Kanta Bai has apparently found her date on Tinder and plans to have her next date in Goa as she can get Feni (local alcoholic drink) from a factory there and sit by the beach on a hammock and have it. Moving on to the funniest part in the video is Batya's character, who is on a date with a handsome boy, who wonders how she finds tea at the end of every word she says, for eg. Subtletea, Maturitea, Sensitivitea. The character of Batya is surely obsessed with tea. As the video moves towards its end, Jojo, Malcom, Kanta Bai and Batya do what they do throughout the season and fulfill their respective missions.
Image source: Youtube/ Netflix