Sacred Games Season 1: Best Moments
Netflix Original, Sacred Games, has won critics and fans over worldwide. What are our favourite moments from Season 1?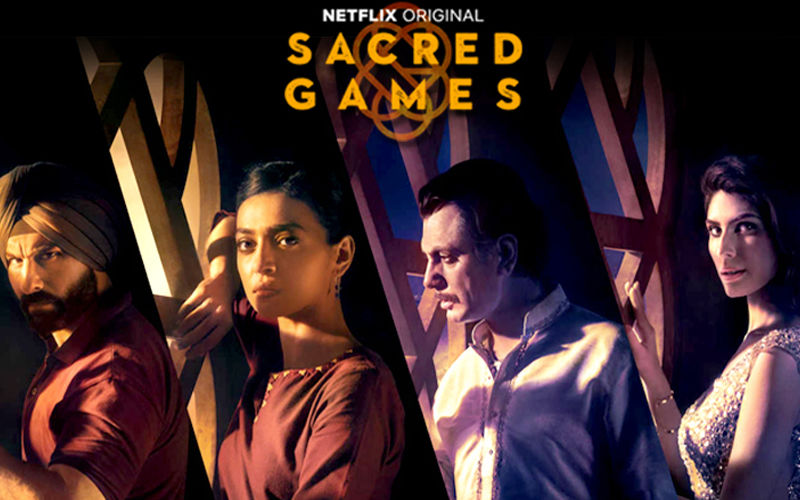 Sacred Games Season 1 hit screens last year and almost overnight, fans all over the world were mesmerized. A stunning show that had all the elements of a good entertainer – crime, drama, action, romance, dark comedy – is back for a Season 2 in just a few days time, and while we wait with bated breath for what promises to be an outstanding second season, here are some of our favourite moments from Season 1.
The best thing about Sacred Games is that it sets the tone for the show in its very first season. We see a high-rise in Mumbai and something seems to be falling from one of the higher floors. We soon realize that it is a puppy and it falls to the ground, creating a pool of blood. The opening lines "Bhagwan ko mante ho?" sets a precedent for what is to come.
2.

Katekar and Sartaj at the beach
One of the most endearing scenes of the show, Sartaj and Katekar's interaction on the beach remains with us long after the credits have rolled. Both of them at this point are tired and weary of their jobs and while Sartaj is cynical, Katekar is his usual positive self. This scene lays the foundation of their friendship and is a reminder of the fact that no matter what happens, there is positivity around us.
3.

Kukoo's reveal as a transgender
Arguably, this was the most hard-hitting scene of the show. The tumultuous romance between Kukoo and Gaitonde was beautifully portrayed. This finally culminates in a scene where Kukoo reveals her transgender identity to him in a height of vulnerability. She is apprehensive of telling him and terrified about how he will react. Gaitonde seems to fall in love with her even more after this, showing us that true love knows no bounds.
4.

Gaitonde killing his mother
The final cherry on the cake arrives in the last episode of Season 1 where Gaitonde's flashback track reveals that as a kid, he was the one who killed his mother. Overcome by a fit of rage when he gets to know her secret, he kills her with no sign of remorse. This is a testament to the amount of rage and destruction Gaitonde is really capable of.
We could go on but this list would be endless. Here's looking forward to more great moments in Season 2.
Season 2 will be streaming on Netflix on August 15th.


Image Source:- instagram/sacredgames_tv