Saif Ali Khan's Dilli, Abhishek Bachchan's Breathe 2, Mirzapur 2's Post-Production Schedule Goes For A Toss; Amazon Prime To Rework Content Strategy
After the novel Coronavirus forced a lockdown on us, people have switched to the OTT platforms for entertainment and for new content. Speaking of which, fans are eagerly awaiting some prestige dramas on Amazon Prime including Dilli, Breathe 2 and Mirzapur 2. Here's what the head of the OTT platform has to say about this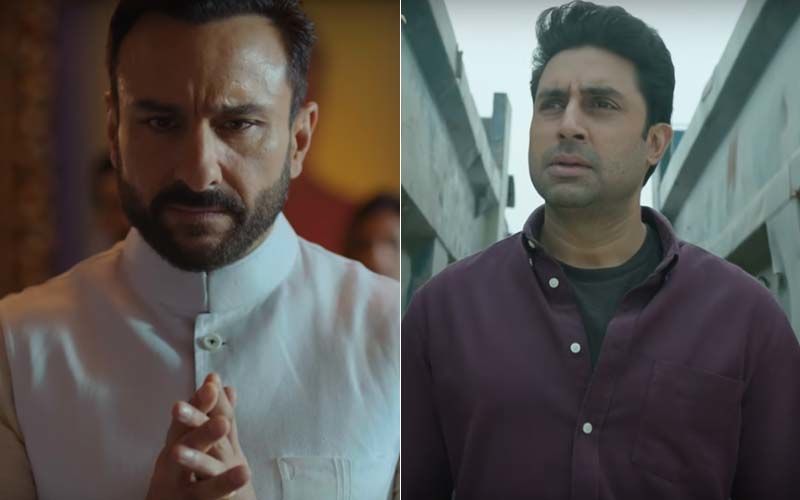 As we know that due to the novel Coronavirus broke in the world, it has disrupted the human race and forced a lockdown on us. With this lockdown and shutdown on public places, the shooting of many daily soap operas and movies have come to a halt and this gave birth to boredom for some people as they have nothing to do in this quarantine time. While many are making this time by doing useful and productive things, there are many who are relying on the OTT platforms for some entertainment and for some new content.
Speaking of which, fans are eagerly awaiting some prestige dramas on Amazon Prime including Saif Ali Khan's Dilli, Abhishek Bachchan's Breathe 2 and gangster drama Ali Fazal's Mirzapur 2 and since people are isolated, this could be the perfect time to release the shows. However, it cannot happen. Even though the shows have been shot, the post-production work is pending, claims Aparna Purohit, content head, Amazon Originals India to Mid-Day.
Talking about the same, she was quoted by the portal, "Offline edits can happen from home, but for everything else, we require a dubbing studio. Most of these things require multiple people in the same vicinity. We are yet to assess the impact and negotiate how we will meet deadlines. We are in no hurry to put out content. We have Four More Shots Please 2 and Pataal Lok lined up. Mirzapur 2 and other shows will be out at some point this year."
She also mentioned to the portal that their slate will have to be reworked amid the current scenario as she told, "We are trying to put out shows as soon as we can. At this point of time, shoots have been stopped. Many of our projects have gone into hiatus. There's nothing we can do except work with our partners and find a way around it."
Image source: Instagram/ Amazon Prime Video