Samantha Akkineni Feels OTT Allowed Her To Break Rules; Actress Marks Her Digital Debut With The Family Man Season 2
Southern star Samantha Akkineni is thrilled as she makes her digital debut with The Family Man Season 2, assures to leave her audience with a sense of surprise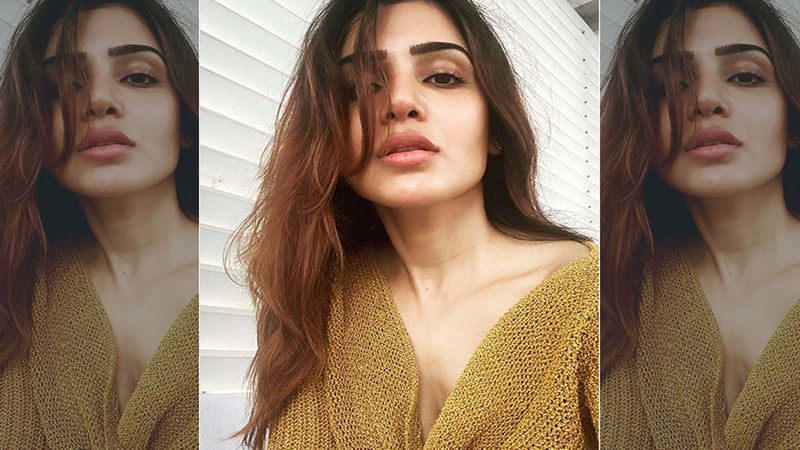 Southern star Samantha Akkineni soaking her toes in the digital world has got her all thrilled. Assuring her digital debut, The Family Man 2, will leave everyone surprised as she has experimented with her role. According to reports in IANS, the actress feels the OTT platform has allowed her to break rule; being happy with the final product being good she awaits for it to release on the digital platform. Also the actress expresses her role in the web series is unlike the role which the audience has seen her portraying.
She said, "OTT gives us an opportunity to break rules. I've broken a lot of rules with The Family Man 2, and really experimented with something extremely new." Adding further she mentioned, "I am very happy with the product and with the output. It's going to be a good surprise for everyone who is used to seeing me do a particular type of role." The following season will see the National Award Winning actor Manoj Bajpayee as Srikant Tiwari, a Senior Analyst in TASC fighting against some powerful opponents.
Being overwhelmed with OTT platform growing, she states of the platform opening up doors for everyone. "OTT has opened up a world of possibilities for every technician, actually. When it comes to feature films, as an actor you have to do a certain kind of role that it's widely and universally accepted. With OTT, one can really afford to take risks and experiment," said Samantha.
Image Source: Instagram/samantharuthprabhuoffl