Self-Isolating During Coronavirus? Outlander, iZombie, Black Sails Promise To Keep You Very Busy
Bored during you self-isolation period? Well then here's the list of the shows and movies you can catch up with during your home stay, making your quarantine period entertaining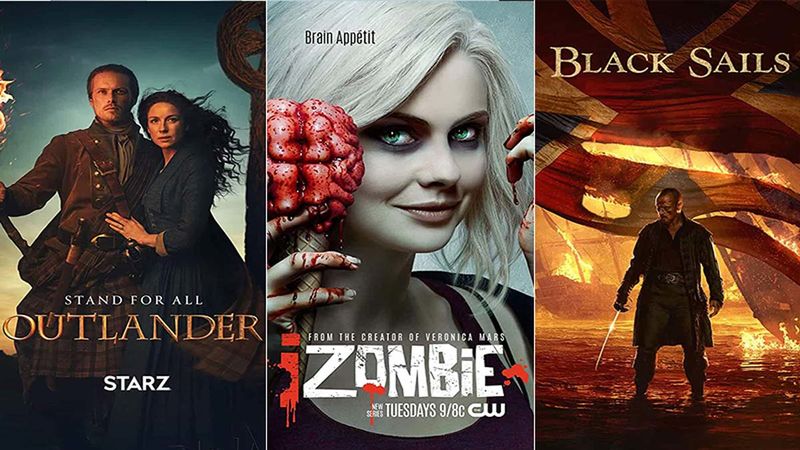 Global pandemic of COVID-19 has introduced the human race to the dark times of their lives. Hence in order to curtail it, the ones who have tested positive of it to immediately start with medical treatment go into self-isolation, whereas the rest are advised to stay at homes and take proper safety measures. Followed by all the malls and restaurants and other recreational spots being locked down, only way to keep our self entertained is TV shows and web shows.
Thus, here's a list of web shows, TV shows, movies which you can watch today on OTT platforms such as Netflix and Amazon Prime Video, making your stay at home period entertaining and not boring. If you are watching it alone than why not a thriller like Homecoming streamed on Amazon Prime Videos. Starring ace actress Julia Roberts this flick sees her in the role of a social worker, helping the soldiers to have a smooth transition from war zone to civilian's life, wiping out all the bad past.
Next up in the list is Netflix's Black Sails. If you are fond of pirates and gigantic ships, then Black Sails is just perfect for your appetite. Being a prequel of Treasure Island based on Robert Louis Stevenson adventure books, you can binge watch all the seasons right away on the OTT platform.
Dirk Gently's Holistic Detective Agency On Netflix takes you back in time, as this detective drama loosely based on the great Douglas Adams writing, shows the protagonist Elijah Wood, finding connection in all the elements of his life as he turns into holistic detective.
A Series of Unfortunate Events is just perfect for kids who are at home and enjoy watching an amalgamation of comedy and horror. It narrates a story of young siblings having each other's back as the events unfold in their lives, saving themselves from devil played by Neil Patrick Harris.
iZombie is a solid combination of horror and comedy, people who have given thumbs up to Zombieland and Shaun of the Dead, guys you can definitely binge watch this one.
Outlander streaming on Netflix is a love story between 20th and 18th century where the lead character travels back in time, ultimately falling for a young Scottish man, however, she has husband in her present time, thus creating interest among the viewers to get glued to it.
Whereas family drama, This is Us is also about past and present however unlike Outlander, this one is all about flashbacks showcasing romance and flawed relationships.
Few other shows which you can also watch are Jason Momoa starrer See, Anthony Mackie and Samuel L Jackson starting the Banker, The Morning show with Jennifer Aniston and Reese Witherspoon, Oprah's Book Club, Ghost Writer only on Apple TV +.
Image Source: imdb