Sex Education, Love Is Blind, Elite Are The Most Watched Shows On Netflix In March During Coronavirus Lockdown
During the lockdown period, OTT platform Netflix came to the rescue. This digital platform served its subscribers with a varied variety of shows. And now with the beginning of April, reports of the most-watched shows in the month of March are out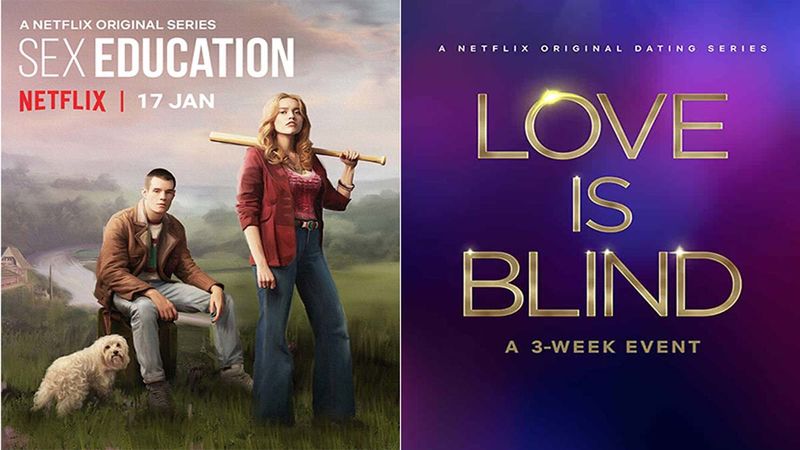 OTT platform, Netflix has managed to provide the much-needed entertainment to its subscribers even during this lockdown period due to COVID-19. With people practising self-isolation and their only means to escape from boredom was to escape in the digital world, Netflix's presence allowed people to watch or rather binge-watch a lot of TV shows in the month of March. While the shutdown still continues in certain parts of the world affected due to pandemic, here is the list of most-watched 10 TV shows on the OTT platform.
As per reports in BGR.com, the list comprises of Love is Blind, Elite, Sex Education, Stranger Things, Crash Landing on You and five more which we shall discuss here. Love is Blind topped the list, the finale episode of this show landed on the OTT platform by end of February, but the audience loved it and watched in the following month too. Next is Elite which narrated the story of kids of working-class families pursuing their education in the most expensive school in Spain. Followed by facing struggles due to their financial status.
On the third spot is Crash Landing on You having an interesting storyline of South Korean heiress being helped by North Korean army officer, post her crash landing in N.Korea. Sex Education followed in the fourth spot, for obvious reason, as the show is both entertaining and informative targeting the teens. Stranger Things on the fifth spot has also remained most-watched series because of its beautiful amalgamation of mystery and supernatural element.
Image Source: sexeducation/mediaamazon