Shaadisthan Actress Kirti Kulhari: Sasha Represents Everything I Want To Be-EXCLUSIVE
Kirti Kulhari, who was recently seen in Shaadisthan as the independent woman Sasha, talks about the response to the film, her character and the power of cinema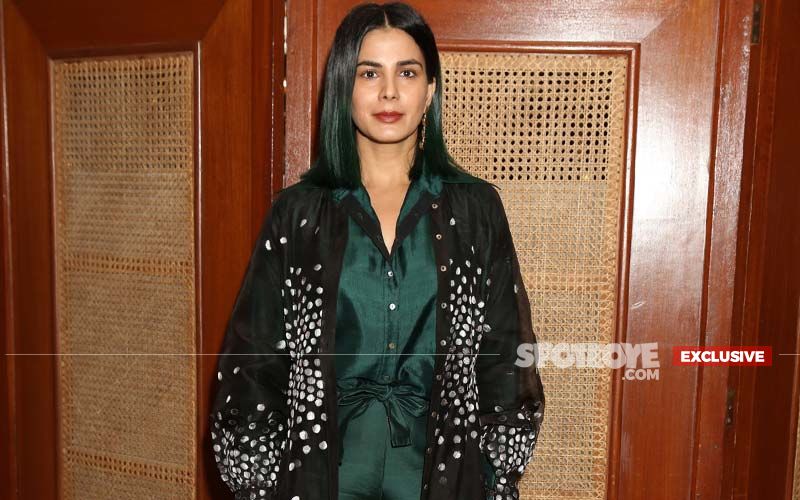 Kirti Kulhari was recently seen in a Disney+ Hotstar movie Shaadisthan, which spoke about the concept and obsession of marriage in our country. The film also featured Nivedita Bhattacharya and Medha Shankar, and told the story from the perspective of these three women. While Nivedita portrayed a woman who has submitted to the customs of the society and take them as is, Medha's Aashi showed a woman who wants to break free from them but faces moral hurdles in doing so.
Kirti's Sasha broke the shackles of the society and was living life on her own terms.
Kirti says the response to the film reflected the team achieved what it had set out to do. "While I knew that the women would connect to the film as clearly it is about these three different kinds of women, but what I always like is to see who else connects to it. And so many guys have messaged me saying that the subject is good, this is the message that needed to be told and this needs to be changed about our society, and that is the exciting part for me. Also, how the women responded to the film, the characters and the topic of marriage and how it is done in our country, reflects that we achieved what we set out to do," she shares.
Kirti believes in the power of cinema in bringing about a change in the society.
She says, "I believe in the power of cinema to talk about things that we generally don't talk about and break and question a lot of conditioning and taboos. When that happens with anything that I am a part of, it feels really satisfying and gratifying. Shaadisthan is a very small yet special film. A Mission Mangal doing well vs a Shaadisthan doing well is different, as the feeling is more surreal here."
Ask Kirti if it was easy finding relatability with Sasha, and she responds, "At the thought level, there was a huge relatability. Somewhere I want to be Sasha and not just girls, but even a lot of guys want to be Sasha too."
Kirti explains that it's the idea of what the character represents that attracted people.
"The idea of being this confident and empowered person, saying what you mean and vice versa, and being a no bullshit kind of a person, attracts a lot of people. Sasha's is not a fake confidence and it comes from being truly empowered and somewhere we all want to feel and be empowered. There was a part of Sasha I had in me, a part I had to explore and a part I wanted to become. Sasha has really stayed with me as it represents everything that I want to be and she represents living a complete life. I believe in finding the beauty in life on a daily basis and Sasha represents that for me," she signs off.
Image Source: Instagram/iamkirtikulhari, spotboye archives