Side A Side B: Director Sudhish Kamath, Rahul Rajkhowa, Shivranjani Reveal Challenges They Faced, Shooting The Film During 44 Hour-Long Train Journey-EXCLUSIVE
'Side A Side B' director Sudhish Kamath and its actors get candid with SpotboyE and revealed challenges they faced while shooting this musical love story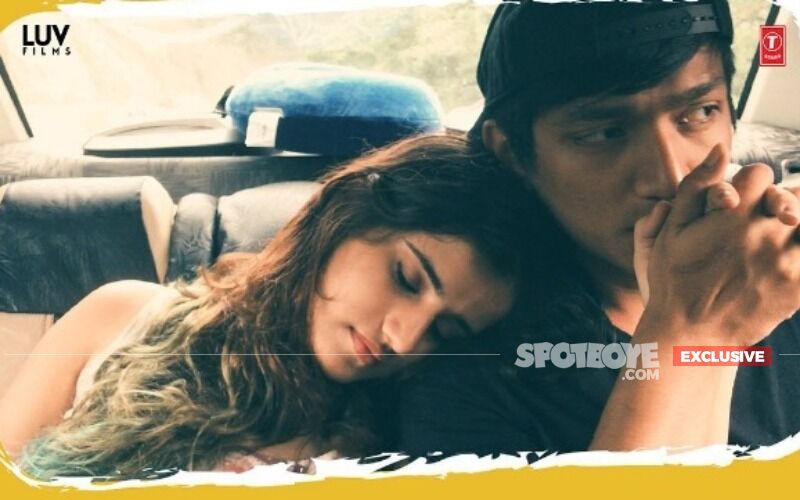 After delivering massive hits across cinemas and OTT platforms, this Valentine's season, Luv Films gears up to release a feature film on T-Series' YouTube channel. Titled 'Side A Side B', this musical love story, is written and directed by journalist-turned-filmmaker Sudhish Kamath. The special feature film stars debutants Rahul Rajkhowa and Shivranjani Singh and this retro love story will premiere on 11th February 2022. Ahead of its release, Sudhish and the actors of the film got candid with SpotboyE and revealed the challenges they faced in shooting the movie during 44 Hour-long train journey.
Sudhish shared with us, "There were many challenges, but a lot of it we overcame because we had the right people guiding us. In terms of camera, we were really safe we had a solid technically grounded Kartik designing how to make sure it is not claustrophobic and how to maximize the space. So, for sounds, lighting, and ambiance, we were actually well prepared. The biggest challenge was to convert the two different phone formats, one I phone and the other Samsung to get into one stable format which will not fluctuate while editing. This took a lot of weeks. So, there were a lot of challenges from the beginning, and we were aware of it so we were working towards the solutions. The only thing we didn't see was the technical aspect which later was sorted."
"Side A Side B is a story about two musicians so the idea of the film was to capture the essence of music and mix it with the reality of life. The real-world musical was the reason why I found real musicians for this film with real capabilities to perform," he added.
Shivranjani Singh, who plays a musician in the film, stated, "Everything was quite challenging because the whole script had to memorize and then you were required to be very natural as it was an indie thing. But, the most difficult aspect for me was the songs I had to perform while playing the guitar. Because, if I messed up that then we had to do the whole take again and the takes were quite long. So, playing guitar while singing was out of my comfort zone."

Talking about his excitement, Rahul Rajhowa mentioned, "At that point in time, I was still a student at JNU, doing my masters. Being studious really helped because there were so many lines to remember. So my academic brain came in handy. But right now my professors and students are so excited about the film, they are more pumped than me actually. And, it feels amazing. Honestly, it does not matter how much financials the film is raking in when you are being able to touch the real people with the real story, it's already a win situation."

'Side A Side B' is the bittersweet romantic journey of a young couple taking one last train trip together with their cat Lou, from Guwahati to Mumbai, as the fate of their relationship hangs in the balance.
Image Source: Instagram/Rahul Rajkhowa