Tandoor Actor Tanuj Virwani On How He Reacted On Seeing Himself Bald For The First Time: 'That Was Quite A Nerve-Wrecking Feeling'-EXCLUSIVE
Tanuj Virwani, who was recently seen in a bald look for the series Tandoor opposite Rashami Desai, talks about his bald experience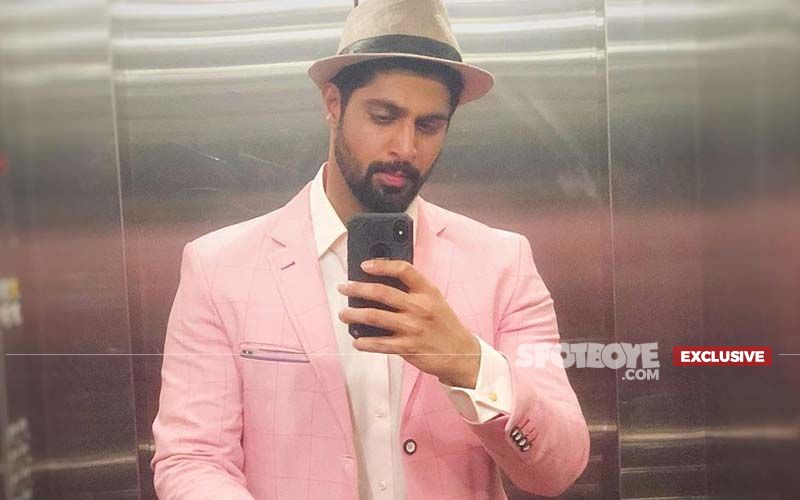 When it comes to the actors in any industry, their looks are one of their most prized possessions. It's one of those professions where you have to be prim and proper all the time as you sell how you look. So, to make a decision of choosing a character where you have to compromise on that is a big decision.
Recently, actor Tanuj Virwani was seen in the crime-drama series Tandoor opposite Rashami Desai, where he plays a character who murders his wife and leaves her body in a Tandoor of a nearby dhaba. The story is inspired from a real-life incident that happened in Delhi in 1995. For the show, one of the looks that Tanuj has, required him to go bald. Ask him how he felt the first time he saw himself bald, and he shares, "That was quite a nerve-wrecking feeling."
Tanuj explains that due to logistics, he couldn't go bald in reality and had to use prosthetics. "I didn't actually go bald because we were simultaneously shooting for that time period too where I had hair, so it was logistically impossible for me to shave my head and go bald. So, we had to use prosthetics so as to make it look believable. And since we were shooting in Mumbai and it is quite hot and humid here, I could shoot for only 5-6 hours with the prosthetics before the rubber and latex would start melting and the base would start cracking. We had to plan our shooting around the prosthetics," he shares.
Speaking on his bald look, Tanuj adds, "It was quite unnerving to see myself bald for the first time. Even the general consensus on set was that a lot of people were quite taken aback by it, especially in some of the jail sequences. But I found it very exciting as not every day you get the choice or chance to play one character with so many different looks," he smiles.
Image source: Instagram/tanujvirwani