The Bull Of Dalal Street Trailer Launch: Iqbal Khan, Ashmit Patel And Megha Gupta Grace The Event
The trailer of the much-awaited web-series The Bull Of Dalal Street, which will start streaming from 21st February, is out now. The web show is based on the life of stockbroker Harshad Mehta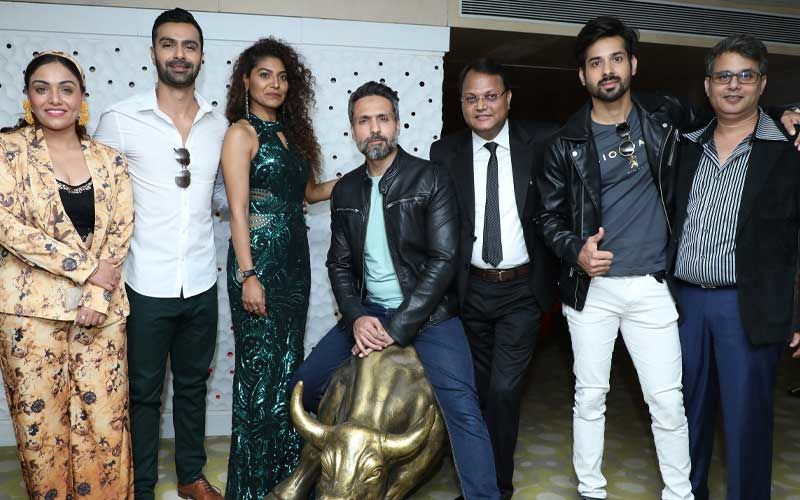 The trailer of their much-awaited web-series The Bull Of Dalal Street, which will start streaming from 21st February, was dropped. Abhishek Bachchan will soon begin shooting for Kookie Gulati's movie The Big Bull, which is based on the rise and fall of the Big Bull-stockbroker Harshad Mehta. Interestingly, Mohammed Iqbal Khan is also playing the similar role of a stockbroker in Ullu App's upcoming web-series The Bull Of Dalal Street. The launch was attended by Iqbal Khan, Ashmit Patel, Kunal Verma, Megha Gupta, Naina Chhabra, Vibhu Agarwal and Director Deepak Pandey.
For the uninitiated, The Bull Of Dalal Street is about the journey of a poor man who comes to the city of dreams Mumbai and rises instantaneously to become one of the most influential brokers. However, soon things ended in a financial mess.
When quizzed about the series, elated Iqbal said, "The series will showcase the journey of two brothers, who comes from a small town. It's about how they rise and fall. Though the backdrop is of the stock market, but the series is not at all about stock market investments."
Bollywood actor Ashmit Patel will be making his digital debut with The Bull Of Dalal Street. The talented actor is playing the role of Iqbal's brother. When quizzed whether is he similar in real life when compared with his on-screen character Dilip, he says, "The character I played in this series, is little bit similar to my real life personality. I am also straight forward, honest and colorful. Unlike my on-screen character, I prefer to give my opinion, if I do not agree with something."
(ALSO READ: Abhishek Bachchan's The Bigg Bull Based On Real Life Story And The Bull Of Dalal Street Is Fictional, Says Iqbal Khan)
Images Source: PR