The Family Man 2 Actor Darshan Kumaar: 'The Team In India Including Manoj Bajpayee Were Jealous Of Me As They Were Shooting In Chennai Heat, While I Was In London'-EXCLUSIVE
Darshan Kumaar, who is currently basking in the glory of the success of The Family Man 2, talks about the response to the show, where he sees his character heading in season 3 and more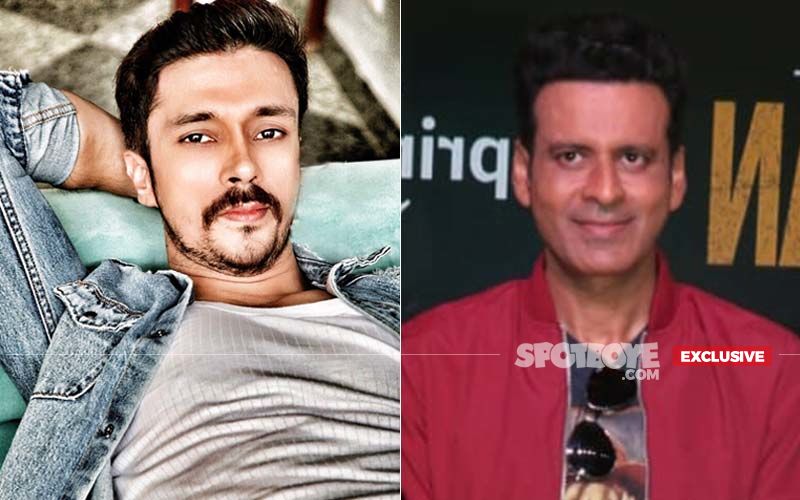 Actor Darshan Kumaar, popularly known for his stint as Priyanka Chopra Jonas' on-screen husband in Mary Kom, is currently basking in the glory of the success of The Family Man 2. The series has him play the villainous ISI agent Major Sameer. The actor has been having an amazing run on OTT in the last few years with Avrodh: The Siege Within, Aashram and The Family Man, and he also has some amazing films in the line up including Farhan Akhtar and Mrunal Thakur's Toofaan and a yet untitled film with Aparshakti Kharana and Khushali Kumar.


In an exclusive conversation with Spotboye.com, Darshan gets candid about the response to the show, how his colleagues on the show reacted to him shooting in London and more. Read excerpts from the interview:


How has it been dealing with the reception to the show and your character?
It has been amazing. We expected to get a good response to the show but never did we imagine that it would become the monster that it did. This is humongous and people are giving so much love to our characters. They are loving the concept and everything about the show. It's like a win-win situation for all of us and we are flying high on the success. Thanks to the audience who are loving and accepting different types of concepts and it's a good time for us.


You shot for your part in The Family Man 2 in London. So, were you aware about the whole story line or just about your part?
Whenever I start a project, I always ask for the bound script and read it properly. So, I knew all of it. For me, what was happening on the other side was more important than what I was doing as I am shown as the mastermind of the show, the main villain. I am operating everything, so I should know what was happening, so that I follow the storyline correctly, making sure what my next move would be as Major Sameer.
Raj & DK sir told me that I was the first actor who read the entire script all the time and they loved it. I am from a theatre background so we are used to covering up for others when someone forgets something, so I follow the same thing here too.
Your character of Major Sameer seems to be getting darker each season. He even got his hands dirty in season 2. So can we expect it to go darker in season 3?
The writers are still writing but I am sure yes.


Now, Major Sameer's fate was left unsaid in season 2. Do you have any idea where he is headed in Season 3?
I don't know yet. We started shooting for season 2 before season 1 was released. Actually, we were flying to London the day season 1 was released. So, we had no idea about what the response would be to the show to see through it. Now with Covid here, we have no idea when we will start shooting and everything has changed in this time. The writers have a plot in mind, but they are still writing it, so they don't know what story they will bring. So, we have to wait and watch.
But having lived this character for two seasons, is there something that you want to explore about your character in season 3?
For Major Sameer, Major Zulfiqar from season 1 was a moderate success that the Indian government was able to cover up well though. So, he was positive about his plan working, so he planned an attack on the Prime Minister in Season 2. My character wants a war between two countries so that he can take advantage of that. So, he has that air in his head of being on top of the world. Now, after the fate of Sajid in season 2, Sameer's plan this time as well did not get the outcome he wanted, so the next plan will be bigger and that's what I am expecting.


Also, in the last two seasons I did not get to come face to face with Manoj Bajpayee bhai, so I am hoping that this time we do.


Now you were shooting with a completely new cast in London this time around. So, how was that experience and did something interesting happen while you were there?
The actors that I worked with were very kind and they had seen my work from before and were appreciative of that. Now, since I was shooting in London, Manoj Bajpayee and the whole team in India were jealous of me. Every time they would say that they were shooting in Chennai heat, while I was wearing a dapper jacket in London weather. Every time we used to come to Zoom meetings, they would start with asking Raj & DK sir, why was I getting this special treatment. (Laughs)
With the success of Avrodh, Aashram and The Family Man, do you feel that you have found a footing in OTT?
I feel blessed in that. My first series Avrodh was a success, Aashram was a bigger one and with The Family Man, it just crossed another level. I feel humbled and thankful for getting so much love and blessings. Right now, I am getting calls from everywhere and my social media is filled with warm wishes. OTT has made entertainment very accessible to people.


You have a film in your line up with Aparshakti and Khushali. Now, your next, Toofaan is taking the OTT route, will your other film follow the same path?
We just finished shooting in March and the post production is underway right now which is very time consuming. So, it's too soon to take a call on that. It's a fantastic film made by Kookie Gulati and we are expecting it to be released in theatres.
Image Source: Instagram/darshankumaar, focus pr