The Family Man 2 Co-Director Suparn Verma On Season 3: 'We Are Discussing Ideas And Stuff; Will Start Working Soon' -EXCLUSIVE
In an interview with SpotboyE, Suparn Verma said that the team is currently discussing ideas on The Family Man Season 3.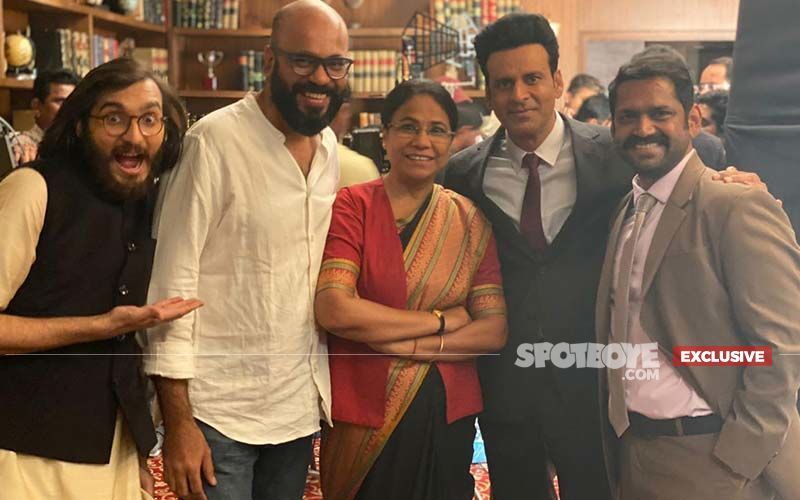 Ever since The Family Man Season 2 starring Manoj Bajpayee, Priyamani, and Samantha Akkeinini released on Amazon Prime Video, fans are eagerly waiting for season 3 as the end credits hinted that the third season would be set in a post-pandemic world. While the love for season 2 is still pouring in, the team of The Family Man are haunted with the question. Co-director Suparn joined SpotboyE for an exclusive conversation and shared the update on Season 3, "We are discussing ideas and stuff and will start working soon. But right now we are first just kinda relaxing because we've been working on the show for the last two and a half years."
Co-director Suparn Verma who directed 5 episodes of The Family Man 2, and was also a part of the writing team is right now enjoying all the praises that he is receiving for The Family Man 2. He says, "For three days I jumped up and down. I was in touch with Raj, DK, and Manoj (Bajpayee) on the phone throughout the day, and on day four I decided to get back to work because of the kind of success we have enjoyed or are enjoying and the response coming from the audiences it's so beyond imagination, soo wide, so amazing that it's easy to get lost in it right? so so it's better to get back to work. But I make sure that to read every single message, post, and respond to everyone, and in that there is a lot of joy, to see and read very review the good the bad so you can understand and you can grow from it."
Talking about breaking the jinxed of Season 2 with the series, "That was a big thing, we really wanted to make sure that we break the jinx of the second season and I think we have broken the jinx like out of the ballpark. It has set a standard for the second season or like for the show period. And that's been a joy for us," states Suparn.
The Family Man Season 2 is currently streaming on Amazon Prime Video and features, Sharib Hashmi, Sharad Kelkar, Abhay Varma among others. Season 2 tells the story of Srikant Tiwari who has quit TASC and works in the private sector to spend more time with the family. A powerful new enemy forces him to return.



Image source: Sparnsonia PR