The Wait Is Over: Peaky Blinders Season 5 Is Coming Soon
BBC's widely acclaimed show Peaky Blinders is back for a stunning fifth season. Are you ready?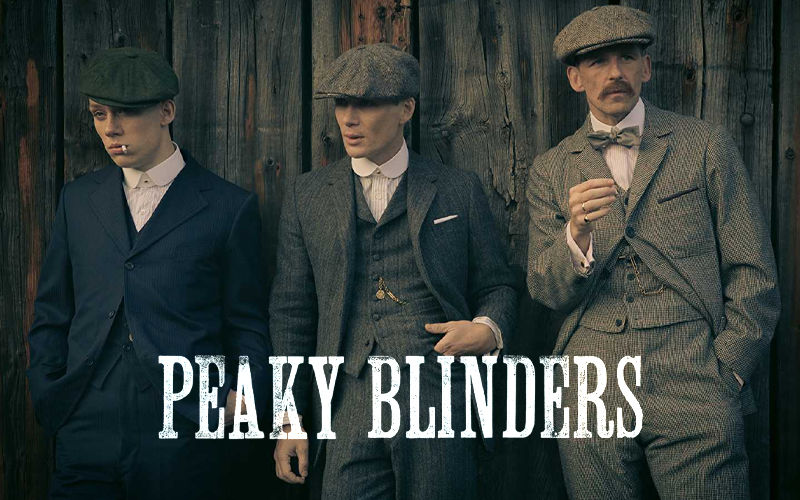 When we talk about the greatest, almost cult, shows of our time, it would be unfair to leave out BBC's show, Peaky Blinders. When it first premiered in 2013, it soon met with a lot of love, both from audiences and critics.

On 30th July 2019, fans were met with a surprise. Peaky Blinders is back for a 5th season soon and here's a look at what we can expect this time.
For those who haven't seen the show yet, Peaky Blinders is a British crime-drama series that delves into the events carried out by a real-life gang called Peaky Blinders who were a rebellious gang in England in the 19th century. Soon they became an organized crime unit. The show follows the life of this gang as they dapple with various legs of society, law and crime. Headed by Tom Shelby, the leader of the pack, the four seasons of Peaky Blinders so far seem to push the Shelby family further and further into dangerous worlds.

Season 5 seems to be no different from the earlier seasons and seconds into the teaser, you are transported back into this world. The chilling background score tells you that this season is going to bring more and death and despair. The repeated shots of graveyards and explosions testify to this. According BBC's synopsis for Season 5, this season finds the Shelby family right in the middle of the financial crash of 1929. Things also take a political turn this season as Tom Shelby finds himself at loggerheads with the leader of the British Union of Fascists.
Some of the best shows defy genres and Peaky Blinders is a classic example of that. If you haven't made time for Peaky Blinders yet, you are doing yourself a disservice. The first four seasons are now streaming on Netflix. For fans of the show, we are as excited as you are. Although BBC hasn't announced a release date yet, we can only imagine what we are in store for.

Also, who can forget the haunting last line of the teaser – "Sometimes, death is a kindness."? It is safe to say that we will see the demise of a character this season. Stay tuned for more updates.


Image Source:- IMDb, Youtube/BBC, instagram/peakyblindersofficial