This Friday, It's Vidya Balan Versus Dhanush; Get Ready To Witness The Sherni Vs Jagame Thandiram Clash
Box-office clashes have shifted base nearer home. This Friday on OTT witness Sherni Vs Jagame Thandiram.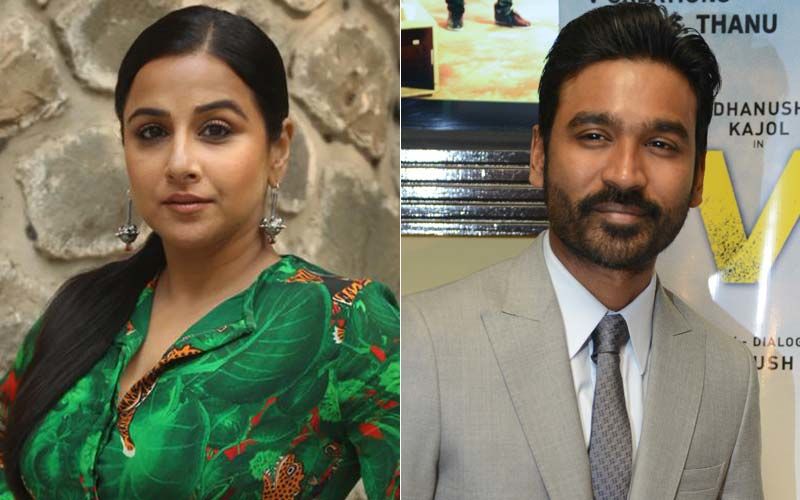 Couch rivalry has finally arrived in India. Boxoffice clashes were quite prevalent in the past, for example the historic clash between Lagaan and Gadar Ek Prem Katha 20 years ago on June 15, 2001. But now these clashes have shifted base nearer home. This Friday on the OTT platform Netflix has decided to upstage their nearest rival Amazon with their action-clogged Tamil Dhanush starrer Jagame Thandiram about a Tamilian gagster taking on his enemies on the streets of London.
This line of thought in this day and age when cinema from all over the world is a click away, is not just fallacious but also self-defeating .This is the era of democratic digital platforms where Indian audiences watch film in all Indian and foreign languages. The cinematic supremacy of Hindi in Indian cinema is long over. The Great Indian Kitchen in Malayalam was watched by more people on OTT than Coolie No.1 and Radhe.
Given the changed scenario and dynamics of the boxoffice,would Sherni be able to hold its own against the Tamilan Sher(lion)? I am not too sure. Though known for her strong women-oriented parts Vidya Balan has hardly ever proven herself a safe boxoffice draw. Kahani her only boxoffice hit came 9 years ago. Since then the Vidya-centric flops—Ghanchakkar, Bobby Jasoos, Kahani 2, Te3n, Tumhari Sallu and Begum Jaan—have piled up.
That apart, Sherni with its bland plot and anaemic dialogues hardly looks inviting. The last time a powerful heroine Sridevi,with her terrific boxoffice draw, played Sherni, the film released in 1988 was a massive flop, and is remembered today only for Sridevi's co-star Shatrughan Sinha's famous quote, "Sridevi played the Sherni. I played the Bakra."
As for Dhanush's film it has been in the news from its announcement when the main antagonist was announced to be Pierce Brosnon , then Al Pacino. It is finally The Game Of Thrones actor James Cosmo.All the potential viewers of Jagame Thandhiram are familiar with Como's cosmos. Language and race no barrier.
Image source: SpotboyE archive