This Is Us Season 4 Mid-Season Finale Recap: Pearsons' Thanksgiving Gives Birth To A New Mystery
Missed watching the mid-season finale episode of This Is Us 4? Well, fret not, because we are here to your rescue. Read the full update here!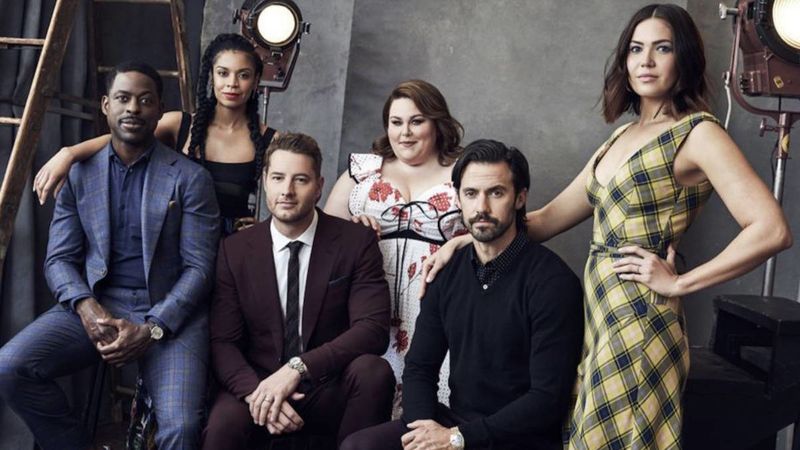 The mid-season finale episode of This Is Us aired recently and, well, it has left viewers with a hell lot of questions. It gave us a glimpse of a flash-forward to the future that revealed some big spoilers feat the Pearsons. The crucial part of the episode took place in the present amid the family's Thanksgiving gathering, which eventually proceeded towards that flash-forward that went nine months into the future for Katy, Toby and Randall's 40th birthday.
Amid the Thanksgiving, This Is Us took us through various celebrations happened in these years. It sees Michael Angarano returning as young Nicky to reveal Nicky and Jack's last Thanksgiving, which was the last they ever spent together. As for the present, Rebecca and Miguel head to Randall and Beth's residence. Further, Randall could be seen apologising to his mother for unintentionally overstepping the day before. This irks Rebecca, who doesn't want to be a part of this conversation; hence she steps out for a walk. The next scene shows Katy confessing Toby about Gregory being the first one to feed Jack his solid foods and that didn't go down well with Toby.
Soon after Randall realises that a box of their old Thanksgiving tradition stuff is at their old house, Nicky, Randall and Annie head to get the box. This gives Tess and Kevin some good time in each other's company and the former then opens up on her confusion in regards to Instagram. Tess reveals how everyone's posting a picture of their celebrity crush; however, she crushes on Zendaya and is afraid that people might mock her for this.
Amid her walk, Rebecca sees a glimpse of young William at the park, which wasn't him of course. She then proceeds to go to the grocery store to buy some flowers and ends up forgetting her phone this. Upon realising that Rebecca has lost her phone, she freaks out and wants to call her son but doesn't remember his number. Eventually, a cop drives Rebecca home. The Thanksgiving is soon graced by Shawna, who gets nostalgic with Deja. In the meantime, Beth reveals to Kate that she hates to see Shawna doing so well in her life and that she is not sure about her place in Deja's life. To which, Kate confesses that she dislikes CrossFit Toby.
As soon as Nicky gets back home, he prepares a Thanksgiving dish for everyone. "I've learned that traditions inspired by Jack Pearson are the backbone of this family. Thanksgivings growing up weren't great but we made due. It's for Jack. To my brother and new family traditions," says Nicky. Kate and Toby's Jack carries out the tradition of the Thanksgiving shrimp in the years to come.
Nicky further suggests Kevin move back to Los Angeles and that he will call him if there's any need. Tess opens up on her crush on Instagram after she posts about Zendaya. Further, When Toby asks Kate to pass his phone; she catches a glimpse of his group chat. A lady in the group messages him, "Don't let her bring you down. Here for you." Kevin decides to have a wife and kids by the time he's 40. Randall notes that there are just 9 months to go.
As soon as Rebecca arrives, Randall apologises again; however, this time the former confesses something. She tells Randall, "I was halfway through the trailer of Cats when I couldn't remember the movie I was seeing. I think I need to see a doctor."
Interestingly, Rebecca's outing in the first half of the episode belongs to the flash forward. The police drop her off at the family cabin, where there is Kevin, Kate and Miguel. Kevin's fiancée, too, was present; however, she was in the backroom and down with morning sickness. Kevin is engaged and having a baby with a mystery woman. As soon as Rebecca quizzes about Randall, Kevin says, "Randall's not coming. We're not speaking, remember?"
image source: tvinsider.com