Upcoming Netflix Film, The Irishman, Stars Some Of Hollywood's Greatest Talent
Probably one of the biggest Netflix films ever, and yes, we mean ever, The Irishman hits our screens soon. Here's why it is getting so much attention and why it deserves it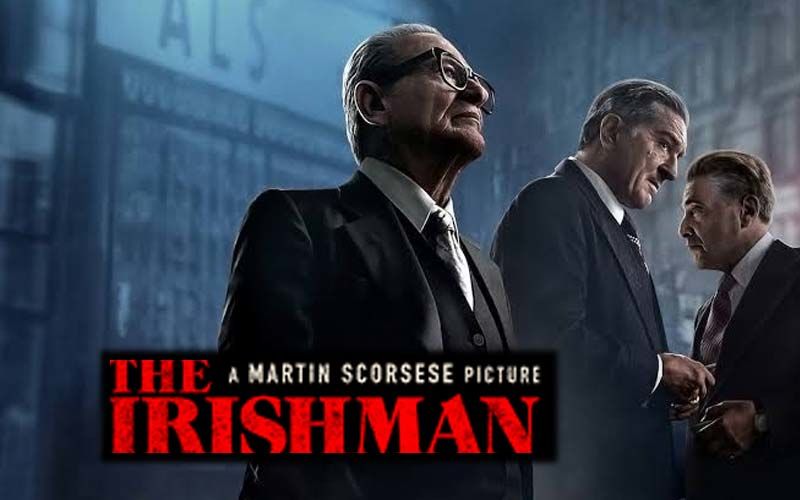 For all those who thought the web was not as big as cinema, this is the answer. The Irishman, upcoming Netflix original film, is a project that has names associated with it that even Hollywood can't boast of, all under the same film. You see, the film is directed by Martin Scorsese, one of Hollywood's finest directors, who has directed films like Raging Bull, Goodfellas and Taxi Driver. It also stars – hold your breath – Robert De Niro, Al Pacino and Joe Pesci.
The coming together of these high-profile names is something fans have been waiting for for decades now, and it is finally happening for a Netflix film! The film is a mob action drama based on real life events. In the 1970s, a mob murderer called Frank Sheeran was suspected to be behind the disappearance of one of the labour union leaders. The Irishman is the story of Frank's life.

The trailer has already crossed over 2.5 million views and fans can't wait to see what this epic collaboration has in store for them – in inimitable Scorsese style. Martin Scorsese is truly the master of the crime and gangster genre and add to the mix these great actors and we've got ourselves a great film. The rich landscape and the world that it is set in is one that we would love to get lost in.
In fact, the film has already premiered at various film festivals across the world, including Mumbai Film Festivals and according to reviews, it is one of Scorsese's finest films. Some have even gone ahead and said that it is his best film yet – a huge compliment for the prolific director. What's more – it has also received a 100% rating on Rotten Tomatoes.
The Irishman will also get a theatrical release but will be available for streaming on Netflix on November 27th.


Image Source:- youtube/netflix/facebook/flexster