We Can Be Heroes Teaser: Priyanka Chopra Looks Fierce As Ms Granada; Actress Introduces Fans To 'New Generation Of Heroes'
This morning, Priyanka Chopra dropped the first rushes of We Can Be Heroes and it has left us all excited. In the short clip, the actress looks fierce in a white top paired with maroon skirt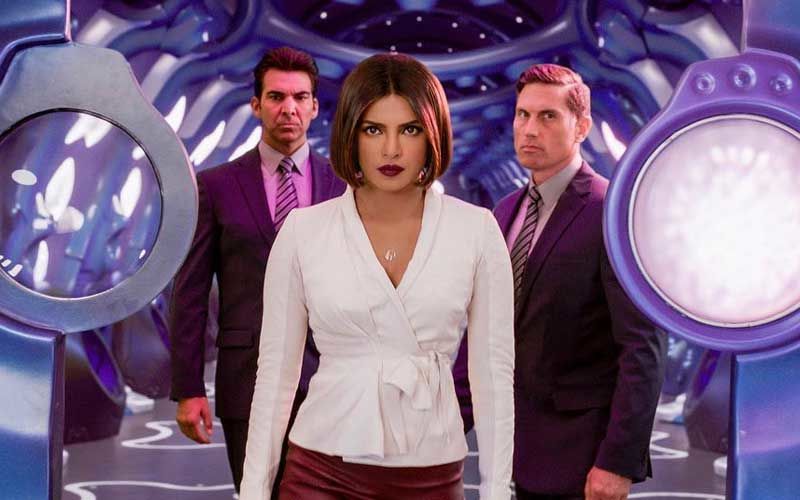 Priyank Chopra is back with another Netflix original! After sharing the first look, Peecee has now shared the official teaser of the film. The Quantico actress currently has two Netflix films lined up. A couple of days back, she shared the first glimpse of The White Tiger With Rajkummar Rao and later her next Hollywood flick with Robert Rodriguez, We Can Be Heroes. This morning, Priyanka Chopra dropped the first rushes of her film and it has left us all excited. In the short clip, the actress looks fierce in a white top paired with a maroon skirt. Her dark lips and center-parted shoulder cut hair will make you eagerly wait for the film.
Taking to social media, Priyanka Chopra dropped the official teaser and wrote alongside, "Priyanka Chopra dropped the trailer on social media profile. She captioned it, "I had the best time shooting this movie, especially with Robert Rodriguez and these amazing super kids!! Loved playing their nemesis...who do you think is going to win, them or me?! Streaming on Netflix New Years Day...#WeCanBeHeroes @Rodriguez @netflix @pascalispunk @realchristianslater @boydholbrook  @taydools @haleyreinhart @sungkangsta@adrianabarrazaoficial @halafinley."
The 44-second-long teaser opens with Marcus Moreno's scene and it soon moves to introduce the other cast of the film. The Netflix original then gives us a glimpse of Taylor Dooley. However later, kid called Guppy aka Vivien Lyra Blair. She's seen in the saying, ""My mommy is Lavagirl, but my daddy is Sharkboy." Here's when Priyanka Chopra who portrays the role of Ms. Granada is seen unleashing a torrent of water out of her tiny hands.
Earlier releasing her first look from We Can Be Heroes, Peecee had captioned the picture, "Wohooo! It's finally here! Presenting the first look for - We Can Be Heroes!!!! It's directed by the incredible Robert Rodriguez, and is coming to Netflix on New Year's Day!!! Kids classic. Robert pretty much created this genre of movies. I'm so excited about introducing you to the tangled world of my character. More on this coming soon... #WeCanBeHeroes @rodriguez @netflix."
(ALSO READ: Priyanka Chopra Bags Another Hollywood Project; Comes Onboard For Robert Rodriguez's We Can Be Heroes)
Images Source: instagram.com/priyankachopra