Will Saif Ali Khan Starrer Tandav Be OTT's First Blockbuster Of 2021? Ali Abbas Zafar Expects It To Be One-Exclusive
Saif Ali Khan and Dimple Kapadia starrer Tandav has created the right buzz and will be up for release on January 15. Will this stellar series be the first blockbuster for an OTT in 2021?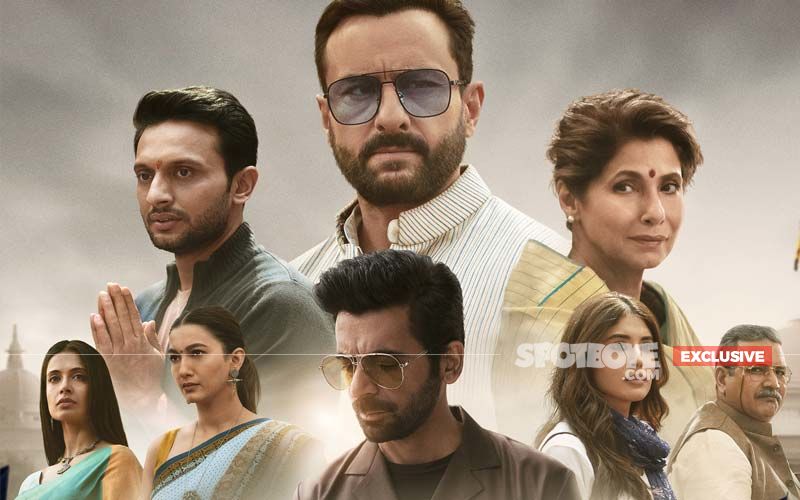 Tandav the star-studded series designed and helmed by Ali Abbas Zafar is one of the most expensive shows to hit the digital space. Reportedly the main stars Saif Ali Khan and Dimple Kapadia have charged approximately 12 crores and 7 crores each, which is a lot higher than what major OTT actors get in this country. Plus all the technicians and supporting actors are top-of-the-line.
Says a source very close to Tandav, "Director Ali Abbas Zafar has spared no expenses to ensure that Tandav is among the best OTT shows from India, on par with Made In Heaven, Criminal Justice, Special Ops, Pataal Lok, Scam and Undekhi. Ali has shot the project like a feature film."
When I asked Ali Abbas Zafar what his expectations from Tandav are he replied, "Same as my expectations for my feature films."
After the humiliating fiasco of their last big release Coolie No 1, Amazon India is looking at redeeming its supremacy on the digital platform with Tandav. Will the show be as redemptive restorative and successful as Amazon expects it to be?
I can tell you this much. The writing and the stellar cast are in top form. The rest is up to the One Above.
Tandav releases on January 15 on Amazon Prime.




Image source: Youtube/AmazonPrimeVideoIndia, IMDb