Yaar Annmulle To Guddiyan Patole, Time To Get Your Weekend Mood Set With These Punjabi Movies That You Can Just Binge On
Let the weekend start early as have got you a perfect list that will set your mood just right, so say bye-bye to gloomy days and get all energized with these fun and entertaining Punjabi movies. From Yaar Annmulle to Mr & Mrs 420, we chose the top 5 Punjabi movies for you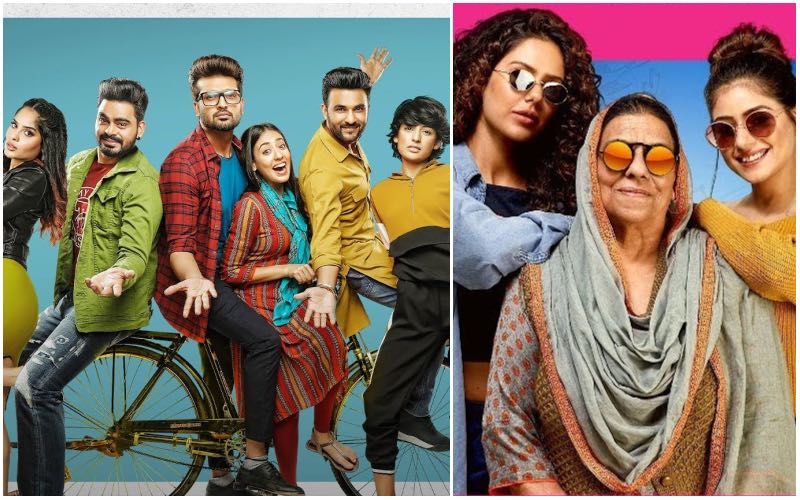 If you love Punjabi music like – Lagdi Lahore, Kya Baat Hai, Naah Goriye, High Rated Gabru and many more, then we are sure you will also love these Punjabi Movies that we have hand picked for you. So, let the weekend start rolling, we know we are still a day behind, but we are only setting your mood for this weekend. Plus, as there won't be any plan, thanks to the lockdown, so say bye-bye to gloomy mood and get all energized with these fun and entertaining movies. From Yaar Annmulle to Mr & Mrs 420, we chose the top 5 Punjabi movies for you and where to find them on the OTT platforms.
Yaar Annmulle (Amazon Prime Video)
The story revolves around the friendship and adventures of three college friends Guri, Deep and Sher Singh, who stays together in the hostel.
Guddiyan Patole (Netflix)
The story focuses on two sisters who come to India from Canada to attend a function in their maternal family where they met their grandmother. They find she's upset so they took her on a random trip to Chandigarh where they face many adventures.
Mr & Mrs 420 (MX Player)
This comedy movie revolves around two friends Deputy and Jass. Deputy wants to become a big actor but he does small roles in local plays and Jass wants to marry a girl whom she loves but he won't because he's jobless. They both decided to move to town to their friends for their better future.
Arjan (Amazon Prime Video)
Arjan is the story of a village boy Arjan who needs money for his sister's medical treatment and Nimmi, an NRI girl, who promises her uncle that she will get marry a Punjabi guy. They both decided to get married for their own interests.
Kala Shah Kala (Zee5)
The movie revolves around a guy named Lovely who thinks his dark complexion is the reason for him to not to find a girl. When he met Pammi, he falls in love with her but Pammi loves another guy.
Image source: YouTube/ Speed Records