Bard Of Blood: Emraan Hashmi's Spy Thriller Is Exciting, But Leaves Something To Be Desired
The highly anticipated Netflix Original series Bard Of Blood starring Emraan Hashmi, Vineet Kumar Singh, Sobhita Dhulipala, Kirti Kulhari, Jaideep Ahlawat, and Rajit Kapoor is finally out! While the show will definitely keep you on the edge of your seat, there are a few ways it could have been better. Read on to find out what we thought about this much awaited series before you binge-watch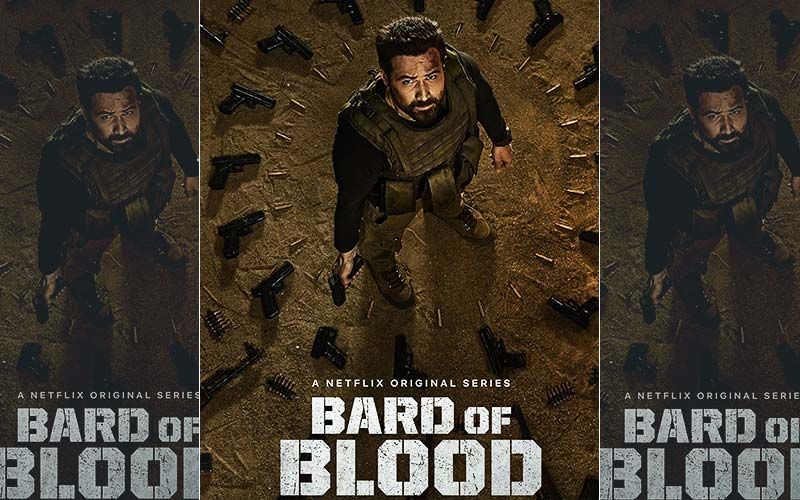 The highly anticipated Netflix Original series
Bard Of Blood
is finally out today after a long wait! The spy political thriller stars Emraan Hashmi , Vineet Kumar Singh, Sobhita Dhulipala, Kirti Kulhari, Jaideep Ahlawat, and Rajit Kapoor, amongst others. It is produced by Shah Rukh Khan's Red Chillies Entertainment and is based on the book by the same name written by Bilal Siddiqui. While the show will definitely keep you on the edge of your seat, there are a few ways it could have been better. Read on to find out what we thought about this much-awaited series before you binge-watch!
The show Bard Of Blood chronicles around terrorism and conspiracies against the neighborhood countries. The series starts with four Indian agents trying to send some important information to the Indian Intelligence Wing (IIW) and get captured by the Taliban. The rescue mission then falls on Kabir Anand (Emraan Hashmi). Sobhita Dhulipala and Vineet Kumar Singh play the role of agents Isha Khanna and Veer Singh respectively and they accompany Kabir Anand on this mission. While we have to agree that it is a gripping series that kept us on the edge of our seats, we think it leaves something to be desired in the following aspects. To begin with, it was a great attempt to bring something new to the table, however, a part of the series was too filmy for our liking. The show has seven episodes, each almost an hour long. While 7 hours is not a long running time for a binge-worthy show, we think the content could have been more concise- brief, but comprehensive. Perhaps the series could have been restricted to six episodes instead of 7, or all seven episodes could've had a shorter running time.
Emraan Hashmi definitely impressed us with his performance, and the supporting cast of Jaideep Ahlawat, Vineet Singh, Shobita Dhulipala and Kirti Kulhari, too, manage to leave a mark with their respective performances. However, given that they are such brilliant actors, we wish Vineet and Jaideep could have had more screen time. For that matter, Shobhita too could have had a more extensive part in the show. While it is a spy thriller and the genre demands for the series to be a serious one, a few fun and humorous scenes could have been added just to break the monotony. So we felt that it was a bit serious and had no breather of fun element.

Keeping these points aside, we thought it was a good show and the unpredictability throughout the series will keep you intrigued. So now that you know what to expect, get ready to binge-watch!
Image Source: Instagram/therealemraan