Binge Or Cringe? Bard Of Blood Review: Emraan Hashmi Spy Thriller Will Chill You To The Bone
After a long wait, Netflix India's latest show, Bard of Blood, is finally out. The show stars Emraan Hashmi and is a spy thriller. Read further to know if it's worth the hype or not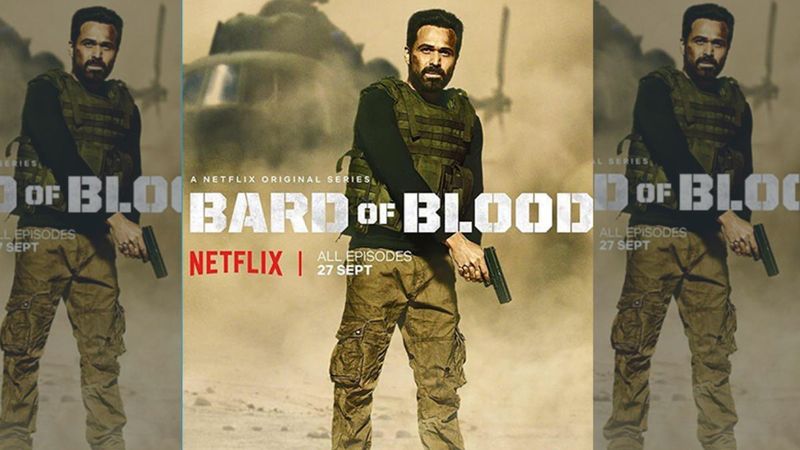 For most of us, James Bond, Ethan Hunt or, maybe, Bollywood's Tiger or Sehmat are highly synonymous with the term undercover agents/spies. B However, nowadays, Bard of Blood's Adonis urf Kabir Anand has been the talk of the town, a new show that got premiered on Netflix today. Bard of Blood is an adaptation of Bilal Siddiqui's book that goes by the same name. It chronicles around terrorism and all the conspiracies against the neighbourhood countries.
Bard of Blood begins with Balochistan, where four Indian agents, who try to send some important information to the Indian Intelligence Wing (IIW), get captured by the Taliban. The Indian Intelligence Agency then decides to handover their rescue mission to Kabir Anand (Emraan Hashmi). At first, Kabir Anand, who has a history with them, is hesitant to go on the mission; however, he eventually takes it up. He is accompanied by two other agents named Isha Khanna (Sobhita Dhulipala) and Veer Singh (Vineet Kumar Singh). What follows thereafter are a lot of twists and turns, conspiracies and thrills.
Talking about the show, the unpredictability and narration get intriguing with every episode. Well, you are sure to ponder as to what next? Who is responsible for carrying the operation? And will Kabir be able to carry out the mission (given the number of hindrances and conspiracies he comes across)?
Coming to the performances, Emraan Hashmi might have been type-casted as the ultimate serial-kisser of Bollywood, but Bard of Blood shows him a completely different direction. He will impress you, intrigue you and, probably, haunt you. In a nutshell, Emraan Hashi's digital debut couldn't have been any better. Other than him, the supporting cast of Jaideep Ahlawat, Vineet Singh, Shobita Dhulipala and Kirti Kulhari, too, manages to leave a mark with their respective performances. And a special mention to its spectacular dialogues and locations.
Bard of Blood is a gripping watch. So, go ahead and dedicate your weekend to this one, because, a thumbs up from our side!
Our verdict – Binge-worthy.
image source: instagram/therealemraan