Binge Or Cringe? Coldd Lassi Aur Chicken Masala Review: A Little Too Much Masala
Rajeev Khandelwal, Divyanka Tripathi and Ekta Kapoor, the biggest names from the world of television have entered the web space with this one. How does it fare?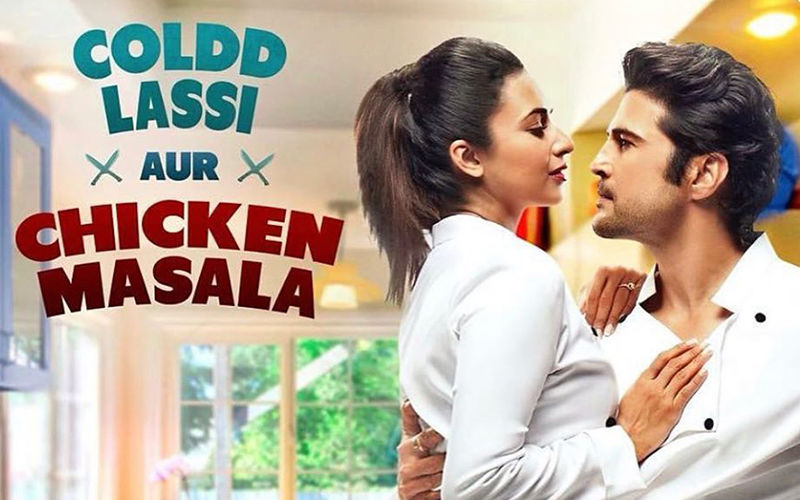 The extra 'd' in Coldd Lassi Aur Chicken Masala is probably courtesy Ekta Kapoor's numerologist, one would wonder on seeing the title for the latest Indian web series. It's not the only extra element in the first co-production between streaming services, Zee5 and ALTBalaji. Coldd Lassi Aur Chicken Masala, like any other recipe you'd find, has all the ingredients right, a good story, strong actors and the directorial lens of Pradeep Sarkar, but it lacks the punch that makes a good dish really great.
Ex-lovers Vikram (Rajeev Khandelwal) and Nitya (Divyanka Tripathi) are re-united in a serendipitous fashion. Years after breaking up on a bitter note, they meet under professional circumstances. Both successful chefs now, Vikram more than Nitya with a couple of Michelin stars under his belt, the sparks fly and their egos get in the way of the work. Will they be able to navigate through their feelings? Will this be a chance for them to re-unite?
First, coming to the strengths, Coldd Lassi Aur Chicken Masala is a tight show with an interesting story. It manages to hold your attention and keep you hooked. The lead pair's chemistry also lends to a few powerful scenes. The problem? While these actors are really strong on their own, sometimes their performances seem a little over-the-top. A little less melodrama may have bettered the show.
For a film centred around the food, Coldd Lassi Aur Chicken Masala does not do the food justice. The shots are very advertisement-like and don't really make you understand the food which is the secret sauce behind these chefs' successes. Director Pradeep Sarkar does a good job on bringing out the performances and the screenplay to life, but this seems like a detail which could have made all the difference in a film about food.
Coldd Lassi Aur Chicken Masala does make for a good watch, but do manage your expectations while you are watching it.

Our verdict: Blah-worthy



Image Source:- instagram/rajeev.khandelwal