Binge Or Cringe: Does Amazon Prime's Skulls And Roses Have Enough Twists To Keep You Hooked?
Amazon Prime's latest offering Skulls and Roses is a reality show created by Raghu and Rajiv Ram. SpotboyE.com reviews the series and here's what we think of it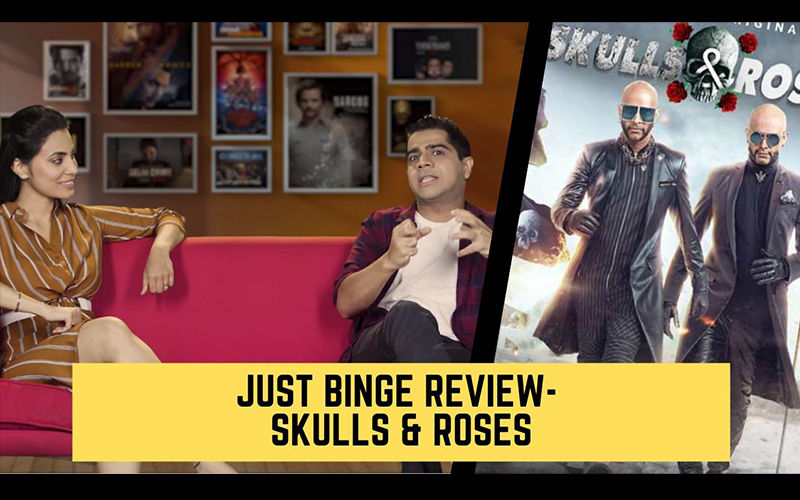 Amazon Prime's new offering Skulls and Roses is a reality show conceptualized by the popular bald brother duo- Raghu and Rajiv Ram. The show begins with the shot of an exotic castle wherein the creator and host Rajiv welcomes viewers on the Rose island, which is called the island of love.
On the other side, the co-creator and host Raghu Ram invites viewers on Skull island, where no friendships are formed. On the show, 16 good-looking faces will battle it out with each other for love and survival.
On Rose island, they are given multiple tasks to make their bonds and connections stronger, while on Skull island, they have to complete physically and mentally exhausting tasks. Now who wins and who loses in this game of love and survival, you shall discover when you watch the series.
Speaking of the casting, Raghu Ram as the King of Skull island is his usual self, overtly dramatic, always angry and hard to please. If you've missed out on the first season of Roadies, you would love to see him back in action. Rajiv Lakshman as the custodian of love island, and is pleasing to watch.
Now, speaking of those 16 contestants, we cannot reveal much as that would be unfair however, the funniest guy of the lot has to be Saahil, who can be called bestowed with the tag of 'Forever Aone'.
While the makers seem to have spent a lot on the show, but this show is only for those who love watching series like Roadies, Splitsvilla, Love Island, Bachelorette. The bottom-line is Skulls and Roses is a mixture of all shows with some twists inside.
Our verdict for Skulls and Roses is Blahworthy and there's no twist here!